'Tis The Season: Authors Talk Holidays is a special seasonal feature on Pop! Goes The Reader in which some of my favourite authors help me to celebrate the spirit of the season and spread a little holiday cheer. So, pour yourself a cup of hot chocolate and snuggle in by the fireside as they answer the question: "What does the holiday season mean to you?" You can find a complete list of the participants and their scheduled guest post dates Here!
About Heidi Heilig

Heidi grew up in Hawaii where she rode horses and raised peacocks, and then she moved to New York City and grew up even more, as one tends to do. Her favorite thing, outside of writing, is travel, and she has haggled for rugs in Morocco, hiked the trails of the Ko'olau Valley, and huddled in a tent in Africa while lions roared in the dark.

She holds an MFA from New York University in Musical Theatre Writing, of all things, and she's written books and lyrics for shows including The Time Travelers Convention, Under Construction, and The Hole. She lives in Brooklyn with her husband and their pet snake. They do not own a cat.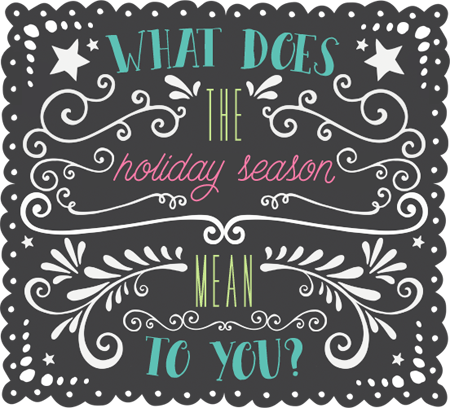 Feed The Lions
I was just a small girl the first time I stuck my hand into a lion's mouth.
We were in Honolulu's Chinatown – my family and I, and the rest of Oahu – and it was New Year. There was a blue haze in the air, and everything smelled like food and fireworks. We'd already stuffed ourselves silly on noodles and coconut candy, and my grandmother had handed my sister and I our hang bao, the little red envelopes with eight dollars inside. Still, it wasn't really New Year until the lions came, bringing luck and prosperity with them.
Da-DUM da-da DUM! Da-DUM da-da DUM!
Drums thundered in the streets, and cymbals crashed – distant at first, but growing louder. Strings of red paper fireworks popped and writhed over doorways – and the drums were louder still. The noise was meant to chase away the evil spirits, and it was thrilling and terrifying all at once, just like the lions themselves.
They leapt into view in a swirl of sequins and satin, bits of red paper tumbling around their feet like confetti. One crouched low while the other reared up, peering over the heads of the crowd. Their eyes were fierce and knowing, even though they were only glass, and their red mouths gaped hungrily although they had no teeth. If you looked inside, you could catch a glimpse of the face of the man holding the lion's head, his jaw clenched in exertion, his black t-shirt wet with sweat in Hawaii's muggy heat. It was a little less scary knowing there was a person in there.
But only a little.
People jostled each other to get closer as another round of firecrackers ripped the air apart. I always hesitated when I was little. But my mom would sweep me up in her arms and push through the crowd; my father would be right behind us, holding my little sister. My fingers were always sticky with rice cake and orange peel; in my hand, I clutched a dollar bill. I was afraid, but there was no time for that – it was New Year, and I was face to face with the beast.
He tilted his head and his mouth opened – I thrust the dollar into the creature's maw. One hot hand grabbed my own and I remembered to let go of the money before snatching my arm back. My father held my little sister up so she could feed the other lion. The beast fluttered his eyelashes at her; up close, I was always struck by how soft they looked. Then the dancers whirled away in search of other offerings, and just like that, it was over. The old year was gone, and we'd begun the new with bravery and luck and a whole lot of noise.
A few years ago, I moved from Hawaii to New York, and though the streets in the big city are more slushy than muggy at New Year, there are still hungry lions in Chinatown. I go to watch them dance every year, and stuff myself silly on noodles while firecrackers scatter the evil spirits. And when my son is old enough, I'll put a dollar in his hand and carry him to the front of the crowd. I want him to grow up knowing that even when it's scary, you have to feed the lions.
Author's Note: This year, Chinese New Year falls on February 8th 2016, which is two months from today. So eat noodles! Make noise! Kung Hee Fat Choy!
Title The Girl From Everywhere
Author Heidi Heilig
Pages 464 Pages
Target Audience & Genre Young Adult, Fantasy, Science Fiction, Romance
To Be Published February 16th, 2016 by Greenwillow Books
Find It On Goodreads ● Amazon.com ● Chapters
Heidi Heilig's debut teen fantasy sweeps from modern-day New York City to nineteenth-century Hawaii to places of myth and legend. Sixteen-year-old Nix has sailed across the globe and through centuries aboard her time-traveling father's ship. But when he gambles with her very existence, it all may be about to end. The Girl From Everywhere, the first of two books, will dazzle readers of Sabaa Tahir, Rae Carson, and Rachel Hartman.

Nix's life began in Honolulu in 1868. Since then she has traveled to mythic Scandinavia, a land from the tales of One Thousand and One Nights, modern-day New York City, and many more places both real and imagined. As long as he has a map, Nix's father can sail his ship, The Temptation, to any place, any time. But now he's uncovered the one map he's always sought — 1868 Honolulu, before Nix's mother died in childbirth. Nix's life — her entire existence — is at stake. No one knows what will happen if her father changes the past. It could erase Nix's future, her dreams, her adventures…her connection with the charming Persian thief, Kash, who's been part of their crew for two years. If Nix helps her father reunite with the love of his life, it will cost her her own.