'Tis The Season: Authors Talk Holidays is a special seasonal feature on Pop! Goes The Reader in which some of my favourite authors help me to celebrate the spirit of the season and spread a little holiday cheer. So, pour yourself a cup of hot chocolate and snuggle in by the fireside as they answer the question: "What does the holiday season mean to you?" You can find a complete list of the participants and their scheduled guest post dates Here!
About Jennifer Maschari

Jennifer Maschari is a former classroom teacher who writes about kids who do brave things. Her novel for middle grade readers, The Remarkable Journey of Charlie Price, is available in early 2016. Other things she finds remarkable include fried pickles, exclamation points, and Youtube videos of animals holding hands. She lives with her husband and two stinky bulldogs in Ohio.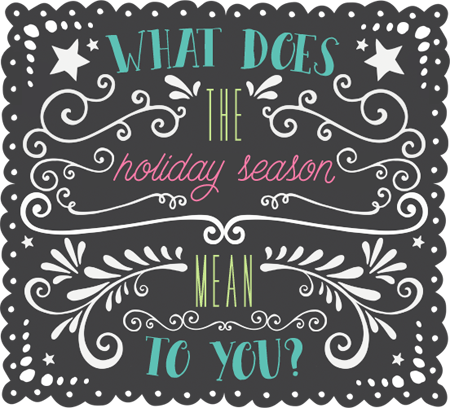 This year for Christmas, I want to see it through the eyes of a child.
The child who anxiously sets out carefully decorated cookies for Santa and a carrot for Rudolph. The one who listens for the sound of hooves echoing off the rooftop and the definitive thump as Santa lands at the bottom of the chimney. The child who, along with her sister and brother, gets to line the Nativity set manger with pieces of hay each night to prepare a soft bed for baby Jesus who will show up Christmas morning to the wonder and awe of the cows and wise men and shepherds.
I want to see through the eyes of a child who doesn't know of Black Friday and crowded malls and bemoans undelivered packages by UPS. The child who carefully wraps presents purchased at her school's Christmas village for a dollar each and feels like she's giving people something truly special. The child who listens to Peter, Paul and Mary holiday concert on the VHS tape worn from use as she sits in the darkened family room, the only light coming from the glow of the Christmas tree.
I want to see through the eyes of a child who reads about the Herdmans and watches Charlie Brown and his sad little tree which is somehow just perfect and can say "Yes Virginia, there is a Santa Claus" even though she found out in kindergarten it was a different Santa Claus than she once thought.
I want to see through the eyes of a child who sees snow as a gift and not a burden to be scraped and shoveled and salted. The child who presses her nose up against the glass, fogging the window, when the first flakes start to fall. The one who bundles up like a giant marshmallow with thick mittens and two layers of socks and boots with the fuzzy insides and stays outside till she's practically an icicle.
I want to see through the eyes of a child who knows the answer when Charlie Brown asks, "Isn't there anyone who knows what Christmas is all about?!" The one who treasures The Polar Express by Chris Van Allsburg, a beautiful book where a young boy asks for a reindeer's bell that makes the most wonderful sound for those who still believe.
This year, for Christmas, I want to still hear that bell.
This year I want to believe.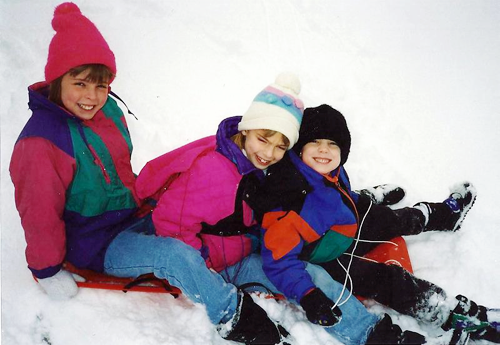 Title The Remarkable Journey of Charlie Price
Author Jennifer Maschari
Pages N/A
Genre Middle Grade, Contemporary, Fantasy, Magical Realism
Publisher Balzer + Bray/HarperCollins
To Be Published 2016
Find It On Goodreads
A young boy struggling in the wake of his mother's death follows his sister into a magical world identical to their own with one key difference – Mom is alive. But this idealized other world holds terrifying secrets, and he'll have to defeat monsters both real and imagined or risk losing himself, his sister, and the true memory of his mother forever.