'Tis The Season: Authors Talk Holidays is a special seasonal feature on Pop! Goes The Reader in which some of my favourite authors help me to celebrate the spirit of the season and spread a little holiday cheer. So, pour yourself a cup of hot chocolate and snuggle in by the fireside as they answer the question: "What does the holiday season mean to you?" You can find a complete list of the participants and their scheduled guest post dates Here!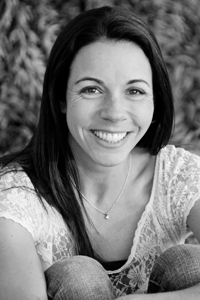 About Jessi Kirby

Jessi Kirby is a former English teacher and librarian. She lives in Orange County, CA with her husband and two kids, where she writes stories and runs the beach every day. Well, almost every day.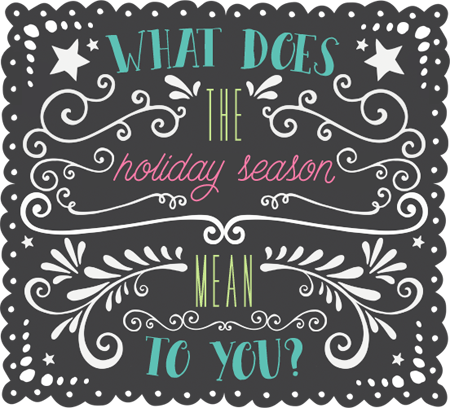 I grew up in the mountains, so as a kid every Christmas was a white Christmas. Now that I have my own family and we live on the coast, we celebrate Beachmas – complete with mermaids and starfish everywhere, and sandmen instead of snowmen.
We live in a small beach community called Crystal Cove that is steeped in the traditions of the people who built it back in the day. Every year, the Cove is decked out in 1940's-style decorations to match the cottages.
Once those are in place, a Christmas tree is put up on the sand for beachgoers to enjoy. The first weekend of December always brings the Cove Tree Lighting Ceremony, in which Santa arrives on the back of a lifeguard truck — sometimes driven by my husband — and greets everyone before he lights the tree. This is always such a special tradition for us, and it's one I hope my kids will always remember!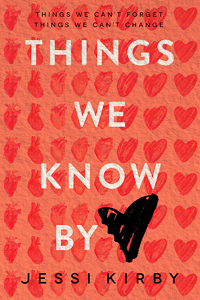 Title Things We Know By Heart
Author Jessi Kirby
Pages 304 Pages
Genre Young Adult, Contemporary, Realistic Fiction, Romance
Publisher HarperTeen
To Be Published April 21st, 2015
Find It On Goodreads
When Quinn Sullivan meets the recipient of her boyfriend's donated heart, the two form an unexpected connection.

After Quinn loses her boyfriend, Trent, in an accident their junior year, she reaches out to the recipients of his donated organs in hopes of picking up the pieces of her now-unrecognizable life. She hears back from some of them, but the person who received Trent's heart has remained silent. The essence of a person, she has always believed, is in the heart. If she finds Trent's, then maybe she can have peace once and for all.

Risking everything in order to finally lay her memories to rest, Quinn goes outside the system to track down nineteen-year-old Colton Thomas — A guy whose life has been forever changed by this priceless gift. But what starts as an accidental run-in quickly develops into more, sparking an undeniable attraction. She doesn't want to give in to it – especially since he has no idea how they're connected — but their time together has made Quinn feel alive again. No matter how hard she's falling for Colton, each beat of his heart reminds her of all she's lost…and all that remains at stake.