'Tis The Season: Authors Talk Holidays is a special seasonal feature on Pop! Goes The Reader in which some of my favourite authors help me to celebrate the spirit of the season and spread a little holiday cheer. So, pour yourself a cup of hot chocolate and snuggle in by the fireside as they answer the question: "What does the holiday season mean to you?" You can find a complete list of the participants and their scheduled guest post dates Here!
About Katherine Locke

Katherine Locke lives and writes in a very small town outside of Philadelphia, where she's ruled by her feline overlords and her addiction to chai lattes. She writes about that which she cannot do: ballet, time travel, and magic. When she's not writing, she's probably tweeting. She not-so-secretly believes most stories are fairy tales in disguise. Her books include Turning Pointe, Second Position, and Finding Center, available from major ebook retailers.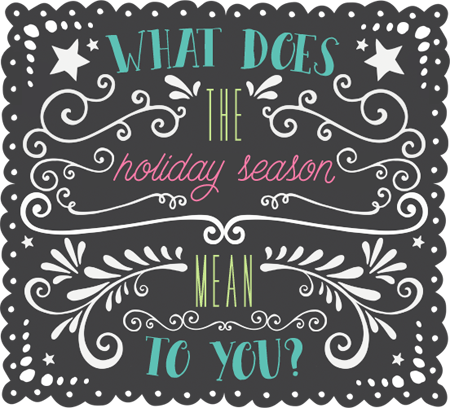 There are songs I wish I could combine into a single composition, one that represents me in the world. This little light of mine, I'm going to let it shine, let it shine, let it shine, let it shine. On this night, let us light, one little candle fire. Tis a sight, oh so bright, one little candle fire. I've been trying to combine these melodies all my life.
My mom's side of the family came to the United States to escape religious persecution in the United Kingdom. My father's side of the family came to the United States to escape religious persecution in Eastern Europe. My father is Jewish, and my mother was raised Catholic, but my faith is informed by both of these experiences and the collective histories behind them.
I am Jewish. I strongly identify as Jewish, I'm a member of my synagogue, and I'm (extremely) vocal about Judaism and being a member of a minority faith. Most people say, "But can you be Jewish if your mother isn't Jewish?" which, while a fair question, always hurts after I've identified myself. Judaism is traditionally matrilineal, meaning it's passed from the mother's side of the family. My parents made a conscious choice when I was a child to raise us Jewish, and that should be enough.
The questions that don't get asked though are the ones most interesting to me. Amongst non-Orthodox Jews, interfaith marriages are up to seventy percent according to Pew Research. Nearly half of those marriages raise their children as Jewish. My siblings and I aren't the only ones.
And for most of the year, I am happily openly Jewish. This is the only faith in which I engage and the only faith that is intimately part of my identity. But for one month of the year, I'm not only Jewish. I am the daughter of an interfaith marriage, who grew up in an interfaith house, and though I went to Hebrew School twice a week and Jewish Sunday School and had my Bat Mitzvah, the 25th of December is as important to me as the 25th of Kislev.
We've celebrated Hanukkah and Christmas every year, and every year, I love this tradition. We pick out a fat little Christmas tree, and I help my mom decorate it. We string wooden cranberry beads around the fireplace mantle and then another string through the tree. Then the lights, all the way around, even as our menorah sits on the table, melted wax around each of the candles. The ornaments we've so lovingly collected over the years. The dreidel ornament and the glittery Star of David sit in our tree right next to a small collection of historical illuminated churches.
Christmas Eve is the big get-together with my mom's side of the family where we gather in Baltimore at my aunt's house, drink, eat, and take family photos. One set of cousins are also the children of interfaith marriages. Their upbringing mixed the religions far more, and they've gone to Christmas mass on occasion, but still celebrate Pesach (Passover) every year. Our experiences differ, but they're also the same. We've found our own way to faith and culture and identity.
On the years when the holiday overlaps, we unpack stockings and open presents in the morning next to the tree in our pajamas. We get dressed and go to our Christian family friends' house for a Christmas brunch. And then we go home, to clean up, and then cook and prepare for Hanukkah. We say the blessings over the candles, and we sing a little song, and then we might exchange a gift or two.
Celebrating Christmas has not made me less Jewish. For me, it's a connection to my mom, my grandmother, and to the idea that wherever we are, we can make a home. That rededication of a space isn't enough, but that it's the people you bring with you to rededicate. To say, at the end of this year, I am a person of faith, and I am a member of this family, and on both sides of my family, faith informed how we came to this country, how we lived, and how we built a community.
On this night, let us light, this little light of mine. Tis a sight, oh so bright, I'm gonna let it shine…
1. 'This Little Light of Mine' is a gospel children's song written by Avis Burgeson Christiansen and set to music by Harry Dixon Loes
2. 'One Little Candle Fire' is a Hanukkah song written and composed by Hyman Resnick
Title Second Position
Author Katherine Locke
Pages 284 Pages
Target Audience & Genre New Adult, Contemporary, Romance
Published April 13th, 2015 by Carina Press
Find It On Goodreads ● Amazon.com ● Chapters
Four years ago, a car accident ended Zedekiah Harrow's ballet career and sent Philadelphia Ballet principal dancer Alyona Miller spinning toward the breakdown that suspended her own. What they lost on the side of the road that day can never be replaced, and grief is always harshest under a spotlight…

Now twenty-three, Zed teaches music and theatre at a private school in Washington, D.C. and regularly attends AA meetings to keep the pain at bay. Aly has returned to D.C. to live with her mother while trying to recover from the mental and physical breakdown that forced her to take a leave of absence from the ballet world, and her adoring fans.

When Zed and Aly run into each other in a coffee shop, it's as if no time has passed at all. But without the buffer and escape of dance — and with so much lust, anger and heartbreak hanging between them — their renewed connection will either allow them to build the together they never had…or destroy the fragile recoveries they've only started to make.