'Tis The Season: Authors Talk Holidays is a special seasonal feature on Pop! Goes The Reader in which some of my favourite authors help me to celebrate the spirit of the season and spread a little holiday cheer. So, pour yourself a cup of hot chocolate and snuggle in by the fireside as they answer the question: "What does the holiday season mean to you?" You can find a complete list of the participants and their scheduled guest post dates Here!
About Kelly Loy Gilbert

I'm a fiction writer who believes deeply in the power of stories to illuminate a shared humanity and give voice to complex, broken people. I am passionate about social justice, the San Francisco Giants, and organizing things by color. I studied writing at the University of California—San Diego and at San Francisco State, and enjoy serving on the NaNoWriMo Associate Board and leading creative writing workshops for teens. I live in the San Francisco Bay Area with my family in an apartment teeming with books.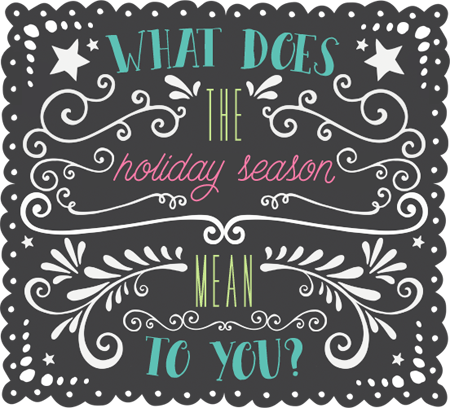 For the book I'm currently writing, I've been doing a lot of research on human trafficking. It's painful research, almost easier to think of in terms of numbers – numbers like 30 million held in slavery feel so staggering that they're easier to think of clinically, in numbers, and to distance your mind from than all the heartbreak of the story of a single man or woman or child living in pain and fear and oppression.
There are more slaves in the world right now than there have ever been throughout history, and while it's a huge, global problem that feels completely overwhelming, there are small steps we can take right now, this holiday season, to help.
Charity and non-profit organizations often depend on end-of-year giving to fund their missions. The past few years, my family has put some of our Christmas money towards making a donation somewhere together, and a few times my in-laws made donations as a gift to me – Best gift ever!!
» International Justice Mission partners with local law enforcement systems to seek justice for victims and prevent further violence and oppression.
» Heifer International works to end hunger and poverty.
» Bay Area Anti Trafficking Coalition is working to build the San Francisco Bay Area's response to human trafficking, including educating local law enforcement, airport officials, and other key players in stopping trafficking in a critical gateway location.
And if you celebrate a holiday that involves gift-giving, fair trade gifts are a great way to put your holiday dollars towards supporting merchants around the world!
» Ten Thousand Villages offers beautiful fair trade jewelry, home accents and other gifts made by global artisans.
» SERRV has gorgeous apparel and decor and delicious chocolate. (Having sampled probably every flavor of Divine Chocolates, I can vouch for this personally.)
» A Peace Treaty offers stunning, high-end accessories.
Happy holidays to you and yours!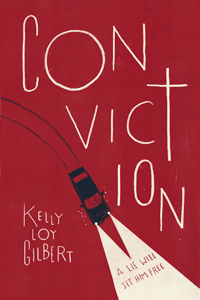 Title Conviction
Author Kelly Loy Gilbert
Pages 352 Pages
Genre Young Adult, Contemporary, Realistic Fiction
Publisher Disney-Hyperion
To Be Published May 19th, 2015
Find It On Goodreads
"Now faith is the assurance of things hoped for, the conviction of things not seen."

Ten years ago, God gave Braden a sign, a promise that his family wouldn't fall apart the way he feared.

But Braden got it wrong: his older brother, Trey, has been estranged from the family for almost as long, and his father, the only parent Braden has ever known, has been accused of murder. The arrest of Braden's father, a well-known Christian radio host, has sparked national media attention. His fate lies in his son's hands; Braden is the key witness in the upcoming trial.

Braden has always measured himself through baseball. He is the star pitcher in his small town of Ornette, and his ninety-four-mile-per-hour pitch already has minor league scouts buzzing in his junior year. Now the rules of the sport that has always been Braden's saving grace are blurred in ways he never realized, and the prospect of playing against Alex Reyes, the nephew of the police officer his father is accused of killing, is haunting his every pitch.

Braden faces an impossible choice, one that will define him for the rest of his life, in this brutally honest debut novel about family, faith, and the ultimate test of conviction.