'Tis The Season: Authors Talk Holidays is a special seasonal feature on Pop! Goes The Reader in which some of my favourite authors help me to celebrate the spirit of the season and spread a little holiday cheer. So, pour yourself a cup of hot chocolate and snuggle in by the fireside as they answer the question: "What does the holiday season mean to you?" You can find a complete list of the participants and their scheduled guest post dates Here!
About Kim Savage

Kim Savage is a former reporter who received her Master's degree in Journalism from Northeastern University. She worked as a business journalist, pitching story ideas along the lines of "When Murder Kills Property Values."  You get the idea. Today, Kim lives in a town north of Boston, Massachusetts, near the real Middlesex Fells Reservation in After The Woods. Born directionally challenged, the fear of getting lost in that lovely, dark forest lives close to her skin. She and her husband have three children, each of whom beg to appear in her books. They shouldn't. After The Woods is her debut novel.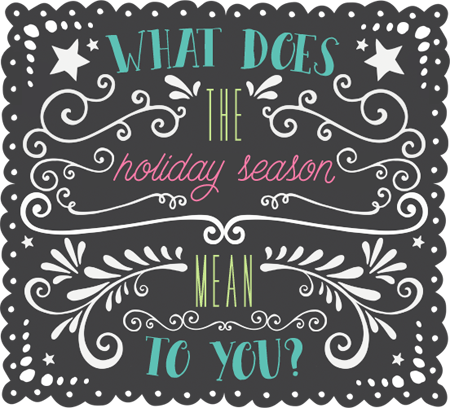 The Gift Of An Ordinary Life
For me, the holiday season is the ultimate time for reflection. On what I meant to do this year (start book three) and didn't (beyond plotting, anyway). What I've done right (got book two to the line-edits stage), and wrong (ate and drank myself to death).
Filed under Didn't Get Right is this one moment during a teen book festival last fall that niggles me. At the end of my signing session, a young reader-writer confided: "I feel like I haven't done anything, so I have nothing to write about." The implication was, I am not worthy to write fiction.
Ouch.
I get it. I have a journalist friend who is on the verge of getting multiple offers from agents. I predicted this, since her manuscript is the bomb, and it draws from her fascinating life experiences. Said friend has hung out with Nelson Mandela, operates an organic farm, and feeds the hungry in South America every Christmas. She may or may not be the daughter of spies.
Man, does she have a lot of material to work with. And she's got me thinking.
Given my own life material, how am I writing fiction? I grew up in a loving family, in a lifestyle that was lower-middle class, but wanted for nothing; not really. Worked hard, got scholarships. Went to college and graduate school, dabbled in theatre, reported, travelled.
And my present? It's kind of dull. I mean, lucky-dull: I get to write all day. But you know. I don't hel-ski, wrestle alligators, have passionate affairs; eat puffer-fish or sip Pernod. I write, parent, work out. On its surface, my life isn't the rich soil in which the seeds of psychological suspense thrive.
Back to the teen. We talked story ideas, and she even pitched me (if you're wondering, it was terrific). She walked away encouraged, but in hindsight, I totally blew it. What I should have said was this:
Even the most ordinary life experiences are a gift. When the light hits the velvety curve of a child's cheek, and you want to cup it? That goes into your work. The slow burn you felt the first time you sat in a newsroom and heard yourself called "The Blonde?" Yes, that. Leaden skies overhead on a gloomy New England day? That sky is yours. Work it.
We boring writers can't change our pasts, but who cares, when we're in such good company? In 2012, Toni Morrison cancelled writing her own memoir, saying her life was too boring. Around the time he wrote Moby Dick, Melville worked as a deputy inspector of customs at the Port of New York. Kafka wrote The Trial and The Castle while working in an insurance office in Prague. Eliot penned some of the greatest poems of the twentieth century while manning the foreign accounts desk at Lloyds Bank of London. (Eliot was also a virgin until he turned 26. Enough said.).
So where do/did they get their stuff? You can make arguments for where (like, when Tom Met Viv, things got wacky). But I like to think these writers benefited from mundanity in their lives.
Consider Ingmar Bergman. Late in life, his daily routine never varied: he woke at 8, wrote from 9 till noon, ate the same food for lunch every day, worked again from 1 to 3, then napped and took a walk. He eschewed drugs and booze. About his clean routine, Bergman said, "The whole idea seems to be that if you can clear away the clutter of your life, you leave room for the muse to enter. The trick is to create that little window."
I think he's onto something. William James, the Father of American Psychology, said that by doing the same thing every day, we can "free our minds to advance to really interesting fields of action." Maybe, just as the person in extraordinary circumstances uses her imagination to transport herself (think Room), the person in ordinary circumstances relies on his imagination to transcend from the boring to the sublime.
Morrison says it more bluntly. "People say to write about what you know," she told The New Yorker. "I'm here to tell you, no one wants to read that, because you don't know anything. So write about something you don't know. And don't be scared, ever."
That's what I should have said to that teen. If you're out there, future writer, I hope you're reading this. Your material surrounds you. Ordinary, everyday gifts. Wring them out; weave them into your work. Polish them until they sparkle.
Someday we'll raise a glass of Pernod together and toast our ordinary lives, and the extraordinary books that followed.
Happy holidays, everyone!
Title After The Woods
Author Kim Savage
Pages 320 Pages
Target Audience & Genre Young Adult, Contemporary, Mystery, Thriller
To Be Published February 23rd, 2016 by Farrar, Straus and Giroux
Find It On Goodreads ● Amazon.com ● Chapters
Would you risk your life to save your best friend?

Julia knows she beat the odds. She escaped the kidnapper who hunted her in the woods for two terrifying nights that she can't seem to fully remember. Now it's one year later, and as Julia settles into her junior year, a dead girl turns up in those same woods. The terrible memories resurface, leaving the whip-smart Julia in a stupor at awkward moments—in front of gorgeous Kellan MacDougall, for example. Julia copes by recording facts: collecting statistics about abductions, drawing diagrams of the players, and making lists.

Her best friend, Liv, was also abducted by the same man, but she managed to escape while Julia was left behind. Is Liv's guilt over leaving Julia in the woods the reason she's starving herself? Is hooking up with Shane Cuthbert, an addict with a volatile temper, Liv's way of punishing herself for not having Julia's back? As Julia struggles to make sense of her friend's self-destructive behavior, she realizes the one person she thinks she knows best — Liv — is the person she knows least of all.