'Tis The Season: Authors Talk Holidays is a special seasonal feature on Pop! Goes The Reader in which some of my favourite authors help me to celebrate the spirit of the season and spread a little holiday cheer. So, pour yourself a cup of hot chocolate and snuggle in by the fireside as they answer the question: "What does the holiday season mean to you?" You can find a complete list of the participants and their scheduled guest post dates Here!
About Vikki VanSickle

I am a gal who wears many stylish hats: author, CBA award-winning bookseller, reviewer, teacher, playwright, director, and scholar. I have a degree in drama from Queen's University and a Master of Arts in Children's Literature from the University of British Columbia. Given the opportunity, I will talk your ear off about kids books.

My first middle grade novel, Words That Start With B, came out September 2010 from Scholastic Canada, followed by the sequel, Love is a Four-Letter Word and Days That End in Y. These books follow the misadventures of Clarissa Louise Delaney as she navigates those tricky tween years. My most recent Summer Days, Starry Nights is a coming of age story set on a summer resort in Northern Ontario in 1962. Think Dirty Dancing without the Dirty.

I grew up in the wilds of Woodstock, Ontario and I am currently living in Toronto in The Junction with my cat, the ever patient and lovely Barb. When not writing, I can be found at Penguin Canada as the marketing and publicity manager for the young readers program.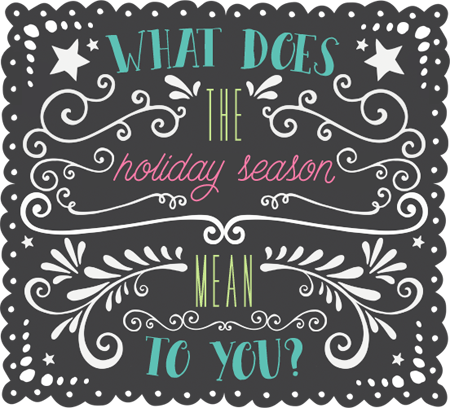 I am not a big re-reader, but when I do go back to old favourites, it tends to be around this time of year. Maybe it's because December is full of traditions, and it's natural that the allure of nostalgia extends from favourite movies, cookies, and carols, to books. One of my favourite Christmas memories is finding a box set of the first three Anne books under the Christmas tree and then proceeding to spend the entire day cross-legged in a chair reading. I sat there, immersed in Anne's world, until I was called for dinner.
This holiday I expect to spend many hours in a similar chair, armed with tea and my own personal heating system (every reader needs a cat). Here are some of the books I will be re-reading:
The Silver Donkey by Sonya Hartnett
This slim little gem from Internationally-renowned children's author Sonya Hartnett was one of my favourite hand-sells from my bookselling days at The Flying Dragon Bookshop. When three siblings find a soldier hiding in the woods near their home in France during the first world war they know they should turn him in as a deserter. But the soldier is kind and tells them he left the war looking for his brother, who is ill. In exchange for food and assistance, the solider shares various stories about donkeys, demonstrating the power of loyalty, kindness, and service. The book feels like a fairytale, operating on a deep spiritual level and leaving the reader inspired and invigorated. Hartnett creates a moving story that celebrates storytelling, myth, and small acts of kindness. Although not overtly a Christmas book, the messages in this book are in sync with the season's messages of peace, love, and kindness.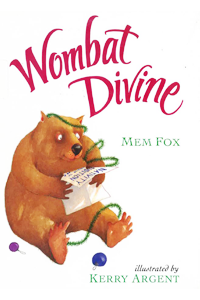 Wombat Divine by Mem Fox, illustrated by Kerry Argent
The former drama student in me understands the anxiety of auditioning and wanting to be a part of something special, and perhaps this is why this charming picture book resonates with me. This is also one of two books to feature a Christmas pageant, something I never personally took part in, but clearly would have loved to. (There's still time, right?) Sweet, cuddly, but clumsy Wombat is desperate for a part in the nativity play. Your heart will go out to poor wombat as the roles become fewer. But there is a role that wombat is perfectly suited for…and it is arguably the most important role of all. Mem Fox's text is sensitive, gently humourous, and contains a satisfying conclusion. But equally enchanting are Kerry Argent's illustrations. She is especially good with faces. Wombat's expression will tug at your heartstrings and make you laugh out loud.

The Best Christmas Pageant Ever by Barbara Robinson
I heart the Herdmans. Described by the young narrator of this book as "absolutely the worst kids in the history of the world," they certainly know how to add laughs to a Christmas story. The annual Christmas pageant is a big deal, something the narrator looks forward to every year. But when the Herdmans decide to take part on the grounds that there will be free food involved, the success of this year's pageant seems unlikely. What follows is a laugh-outloud, non-stop romp of hijinx and near misses resulting in, as the title suggests, the best Christmas pageant ever. Everyone loves a show biz story, and community theatre is always a gold mine for conflict, humour, and triumph. Barbara Robinson plays for every single laugh and yet also manages to convey the true meaning of Christmas without an inch of schmaltz. After all, the Herdmans won't stand for schmaltz. The Best Christmas Pageant Ever is a fantastic family or classroom read aloud that is sure to fill both kids and adults with lots of Christmas cheer.

Title Summer Days, Starry Nights
Author Vikki VanSickle
Pages 240 pages
Genre Middle Grade, Historical Fiction, Coming Of Age
Publisher Scholastic Canada
To Be Published June 1st, 2013
Find It On Goodreads
A famous rock star, a family secret and a boy with a great smile make for one unforgettable summer.

It's 1962, and thirteen-year-old Reenie Starr comes alive the minute guests begin to arrive at her family's summer resort. She dreams of the day she can run Sandy Shores, and she spends her time helping out at the resort, swimming, climbing trees, and singing under the stars.

One day, Reenie's mother announces that she thinks the resort could use some entertainment. She invites Gwen, her best friend's almost-grown daughter, to come and teach a dance class. Although Gwen seems sad and remote, Reenie's thrilled to have her there.

As Reenie starts to learn more about the world beyond Sandy Shores, she comes up with a plan that could really put it on the map. She also finds herself caught between the simpler world of her childhood and all of the wonderful new discoveries (boys) and heartaches (boys) that growing up can bring. Reenie thought she wanted Sandy Shores to never change, but after this summer nothing will ever be the same again.

With the same humour and insight that she brought to the acclaimed Words That Start With B, Vikki VanSickle expertly captures those lazy, hazy, crazy days of the last summer before high school. Though set in a different time, Summer Days, Starry Nights is sure to resonate with all young readers on the verge of adolescence.