"Top Ten Tuesday" is a weekly meme hosted by The Broke and the Bookish!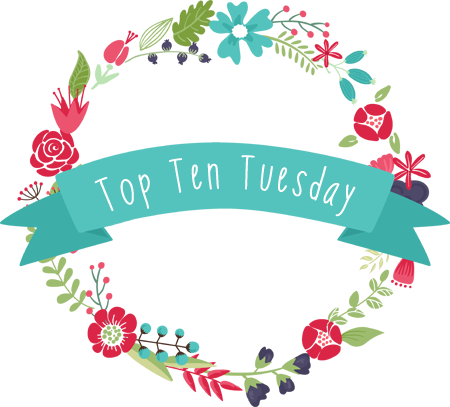 This week's Top Ten Tuesday topic is the Last Ten Books That Came Into My Possession.
First of all, I would like to say an immense 'thank you' to Harper Collins Canada, Penguin Canada, Random House Canada, Marisa Reichardt, Brooks Benjamin and Katie @ The Bevy Bibliothèque for being immensely kind and sending me the books you see here today. I consider myself extremely lucky to have been given the opportunity to read so many wonderful titles prior to their publication date, and today's selection is no exception. Of the ten books listed, thus far I have only read one – Underwater by Marisa Reichardt – and if you haven't already done so, add it to your 2016 to-be-read list. Add it right now. I have absolutely no doubt Underwater will prove one of the best standalone contemporary releases next year and I can't wait for everyone else to read it and fall head over heels in love with it just like I did. As for the rest, I haven't had the chance to read them yet, but I couldn't be more excited about each and every one, particularly because of the diversity of story and perspective they promise to provide. It's going to be a good summer!
As always, these choices are listed in no particular order.
1) Rules for Stealing Stars by Corey Ann Haydu
2) Underwater by Marisa Reichardt
3) Everything, Everything by Nicola Yoon
4) This Monstrous Thing by Mackenzi Lee
5) Tonight the Streets Are Ours by Leila Sales
6) Dumplin' by Julie Murphy
7) My Seventh-Grade Life In Tights by Brooks Benjamin
8) Blood and Salt by Kim Liggett
9) The Distance From Me To You by Marina Gessner
10) Don't Fail Me Now by Una LaMarche
Now it's your turn! Have you read any of the books on today's list? Which do you think I should start reading first? Let me know in the comments – I would love to hear from you!