"Top Ten Tuesday" is a weekly meme hosted by The Broke and the Bookish!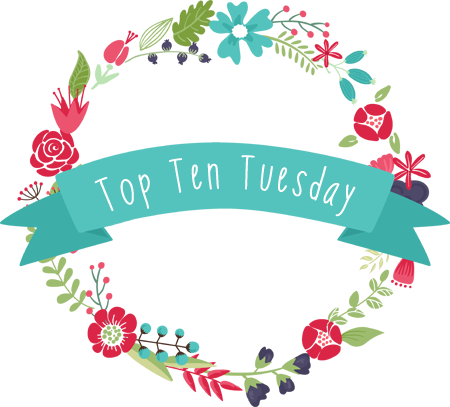 This week's Top Ten Tuesday topic is the Top Eight Bookish and Non-Bookish Things I'd Love To Own.
Okay, I know what you're thinking: "These items are more non-bookish than bookish, Jen!" Well, you're right, and there's a good reason for that. For those of you who don't know, there is a sporadic feature here on Pop! Goes The Reader called The Literary Shopaholic where I pick out my favourite literary-themed items. So, feeling a little rebellious and eager to do something different, I decided to do the exact opposite of this week's Top Ten Tuesday prompt! (With one notable exception) With my 26th birthday coming up in a matter of weeks, I thought it would be fun to list eight items both bookish and non-bookish that I would love to receive as gifts in a perfect world. Hey, a girl can dream, right?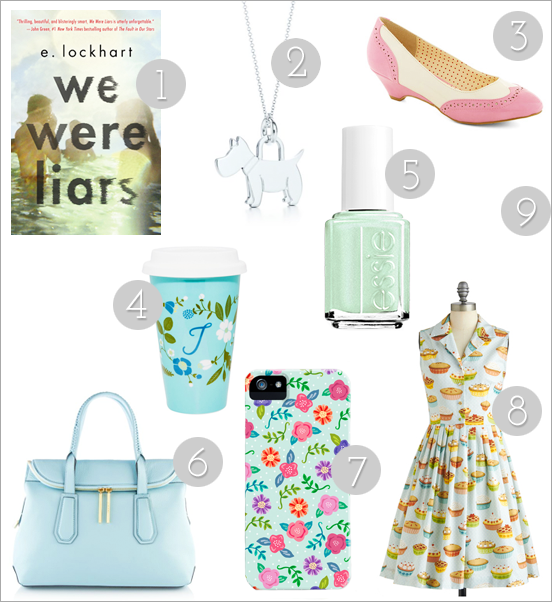 1) We Were Liars ($14.43)
2) Scottie Dog Pendant by Tiffany & Co. ($205.00)
3) Sweet Spectator Heel in Bubblegum by Modcloth ($62.99)
4) Monogram J Travel Mug by Chapters ($12.00)
5) Fashion Playground Nail Polish by Essie ($8.50)
6) Debutante Satchel by Henri Bendel ($478.00)
7) Floral Boutique iPhone Case by Anna Deegan ($35.00)
8) My Kind of Pie Dress by Modcloth ($89.99)