"Top Ten Tuesday" is a weekly meme hosted by The Broke and the Bookish!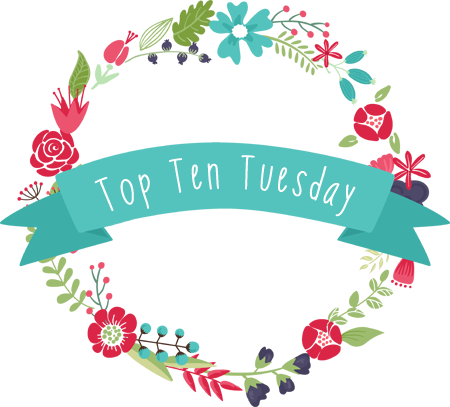 This week's Top Ten Tuesday topic is the Top Ten All Time Favorite Books In The Contemporary Genre.
It should come as little to no surprise to my regular readers that the contemporary genre is by far my favourite and the one I'm most widely read it. So, when I saw the prompt for today's Top Ten Tuesday topic ('Top Ten All Time Favorite Books in (Your Choice Of) Genre'), I knew immediately which I would choose. On more than one occasion I've been asked which contemporary novels are my all-time favourite and after a little reflection and a lot of nail-biting, these ten books, aimed at both the adult and young adult audiences, are what I would consider the best of the best. If I were to compile a list of what I believe are ten 'must-read' novels to act as an introduction for those unfamiliar with the contemporary genre, these would undoubtedly be the ones I would choose.
As always, these choices are listed in no particular order.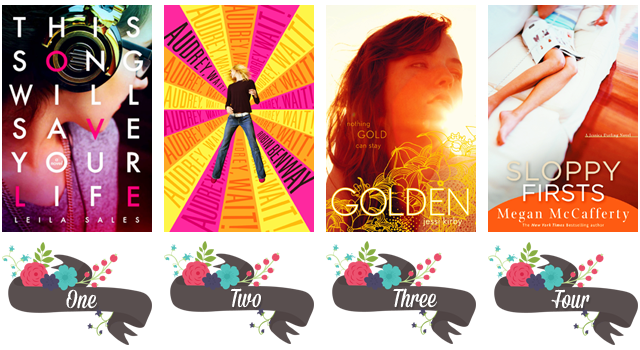 1) This Song Will Save Your Life by Leila Sales
2) Audrey, Wait! by Robin Benway
3) Golden by Jessi Kirby
4) Sloppy Firsts by Megan McCafferty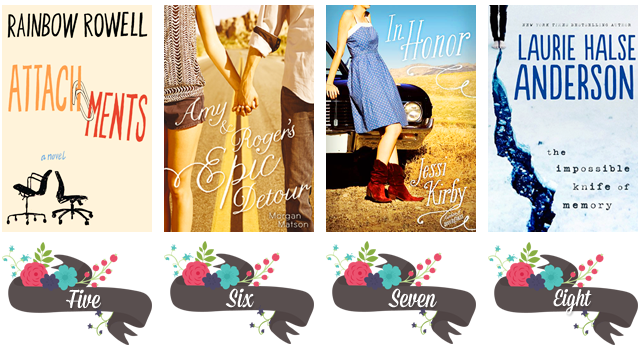 5) Attachments by Rainbow Rowell
6) Amy & Roger's Epic Detour by Morgan Matson
7) In Honor by Jessi Kirby
8) The Impossible Knife of Memory by Laurie Halse Anderson
9) Something Like Normal by Trish Doller
10) The Rosie Project by Graeme Simsion