"Top Ten Tuesday" is a weekly meme hosted by The Broke and the Bookish!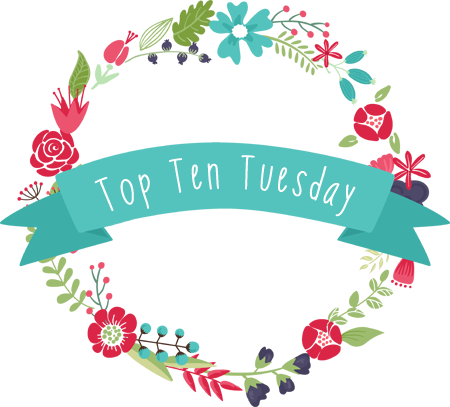 This week's Top Ten Tuesday topic is the Top Ten Characters That Would Be Sitting At My Lunch Table.
Happy September 2nd everyone! On a related note: September?! What? When? How? August seemed to have positively flown by and now I'm left to wonder as to where the summer went. That said, I can't help but be a little excited about the advent of autumn, which is arguably my favourite season of all. I've already begun to feel the first crisp bite of fall in the air and now I'm left with visions of scarves, boots, sweaters, fallen leaves and pumpkin spice lattes dancing in my head.
Of course, delicious autumnal treats are not the only thing that September brings, which coincidentally brings us to today's Top Ten Tuesday topic: The Top Ten Book Characters That Would Be Sitting At My Lunch Table. While my own high school experience, back when dinosaurs roamed the earth, was largely positive and I had more than my fair share of friends, I had a lot of fun looking back and imagining what it would have been like to surround myself with all of my favourite fictional characters. Each of the characters I've chosen represent at least a small part of me, both the good and the bad, and I know we would get along swimmingly. It's a table for the rule followers, the outcasts, the studious, and the awkward. Those that toe the line and those that step far outside of it. I would love to nibble Lara Jean's cookies while listening to one of Elise's mix tapes, read over Cath's latest fan fiction and make a date to go running with Jessica and Emily after school, all while Hermione lectures me about the homework I didn't finish the night before. Just so long as no-one tries to steal my Hostess cupcake. Even I have to draw the line somewhere.
As always, these choices are listed in no particular order.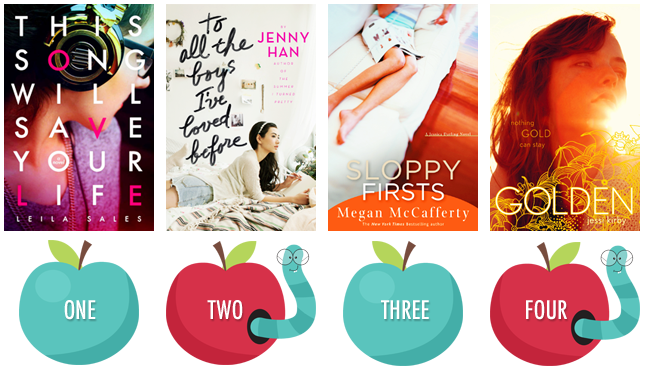 1) Elise Dembowski in This Song Will Save Your Life by Leila Sales
2) Lara Jean Song in To All The Boys I've Loved Before by Jenny Han
3) Jessica Darling in Sloppy Firsts by Megan McCafferty
4) Parker Frost in Golden by Jessi Kirby
5) Kippy Bushman in No One Else Can Have You by Kathleen Hale
6) Margo McKenna in The Art Of Wishing by Lindsay Ribar
7) Luna Lovegood in Harry Potter and the Order Of The Phoenix by J.K. Rowling
8) Hermione Granger in Harry Potter and the Sorcerer's Stone by J.K. Rowling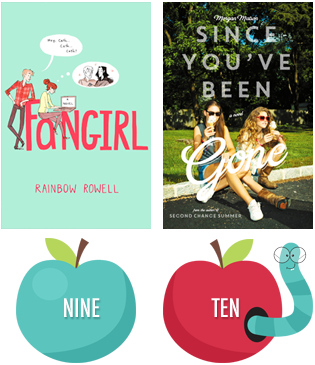 9) Cather Avery in Fangirl by Rainbow Rowell
10) Emily Hughes in Since You've Been Gone by Morgan Matson