"Top Ten Tuesday" is a weekly meme hosted by The Broke and the Bookish!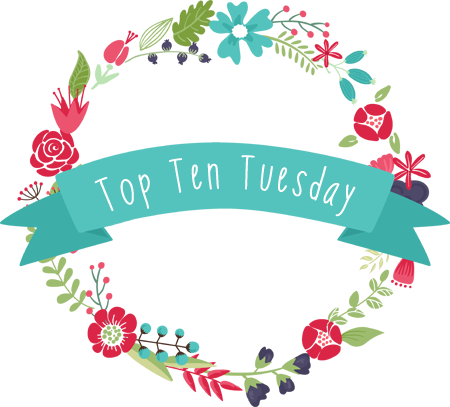 This week's Top Ten Tuesday topic is the Top Ten Books I Would Love To Read If I Had An Adult Book Club.
I'm not typically one for New Year's resolutions. If I want to make a positive change in my life, I won't wait until the first of January to do so. That said, one thing I knew I wanted to make a concerted effort to work on in 2015 was incorporating more adult fiction into my reading schedule. That isn't to say I don't enjoy young adult and middle grade fiction as much as I did before. Rather, variety is the spice of life and I find I'm a much happier person when I introduce a little diversity into my reading habits. Thankfully, today's Top Ten Tuesday provided the perfect opportunity for me to identify which adults novels I want to make the highest priority this year. While I'm not currently a member of any book club, I like to think of this as the beginning of a little exclusive society of one in which I challenge myself to step outside of my comfort zone and read a handful of books I otherwise wouldn't. Each seem like they would provide the perfect opportunity for further reflection and discussion. Best of all, I already own each and every book on this list, all of which are currently waiting patiently on one of my (numerous) to-be-read bookshelves! Some, like Shine Shine Shine, are books by authors whose work I have adored in the past. Others, like such Station Eleven and This Is Where I Leave You, have been highly recommended by some of my most trusted friends. All are books I'm positively dying to read.
Here's where you come in! There are so many wonderful, thought-provoking titles on this list, I don't know where to begin! Have you read any of these books? If so, which ones? Which book do you think I should read first? Please let me know in the comments – I would love to hear from you!
As always, these choices are listed in no particular order.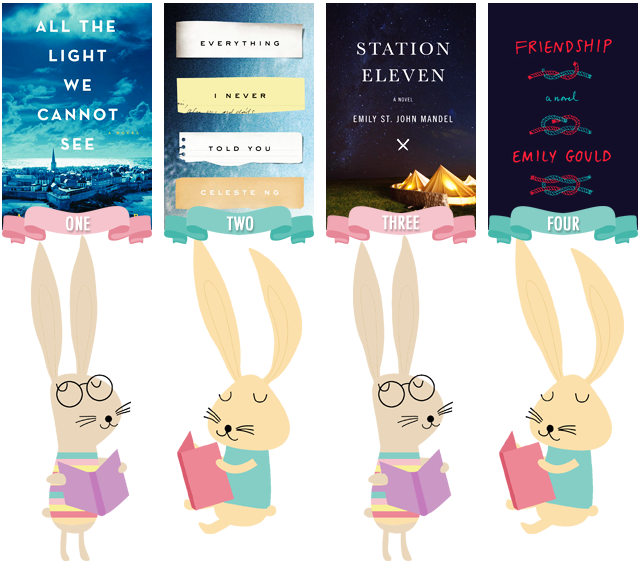 1) All The Light We Cannot See by Anthony Doerr
2) Everything I Never Told You by Celeste Ng
3) Station Eleven by Emily St. John Mandel
4) Friendship by Emily Gould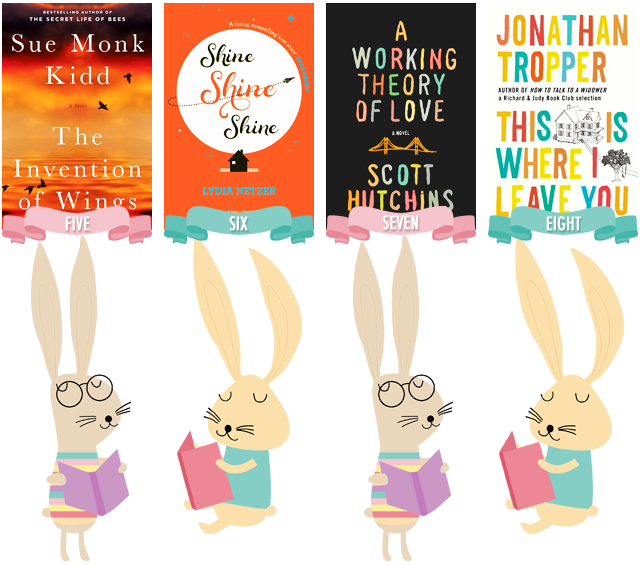 5) The Invention Of Wings by Sue Monk Kidd
6) Shine Shine Shine by Lydia Netzer
7) A Working Theory Of Love by Scott Hutchins
8) This Is Where I Leave You by Jonathan Tropper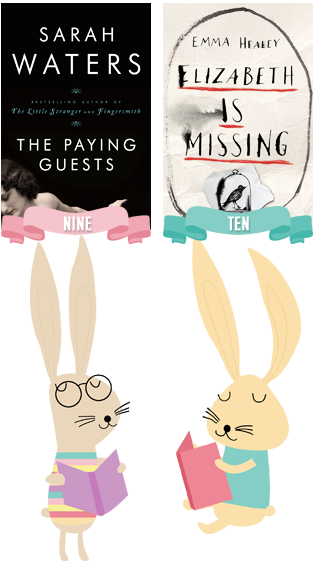 9) The Paying Guests by Sarah Waters
10) Elizabeth Is Missing by Emma Healey