"Top Ten Tuesday" is a weekly meme hosted by The Broke and the Bookish!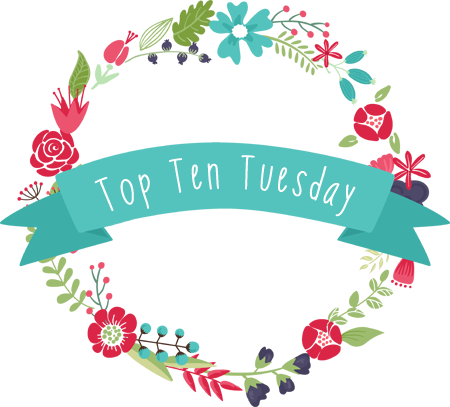 This week's Top Ten Tuesday topic is the Top Ten Books I'm Not Sure I Want To Read Anymore.
Like any self-respecting reader (and book blogger) my to-be-read list is an unwieldy and ever-growing force of nature that could bury me at any possible moment. It is so large, in fact, that it can no longer be contained on mere bookshelves, but has begun to take over every inch of available space in my home. Desks. Floors. Bedside tables. You name it, there's likely at least one book on it. All things considered, I likely have somewhere in the neighbourhood of three hundred+ unread books in a physical format, and this is without counting my dizzying number of unread eBooks. (Please don't ask about the eBooks)
While it should go without saying, whether purchased from a bookstore or requested from a publisher, every single one of these titles were novels I was once extremely inspired by and excited to read. Unfortunately, feelings have a tendency to change. Whether it be because of a negative review, a word of warning from a trusted friend, a disappointing experience with the author's prior work, or a simple loss of interest in the subject matter, there are times when the books I once purchased and intended to read lose a little of their lustre. Such is the case with the selection of novels on today's Top Ten Tuesday list.
As always, these choices are listed in no particular order.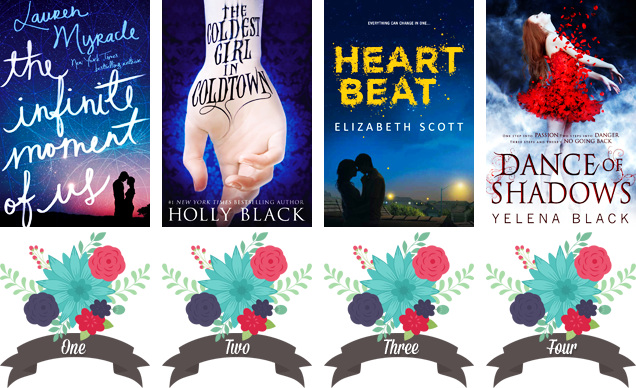 1) The Infinite Moment Of Us by Lauren Myracle
2) The Coldest Girl In Coldtown by Holly Black
3) Heartbeat by Elizabeth Scott
4) Dance Of Shadows by Yelena Black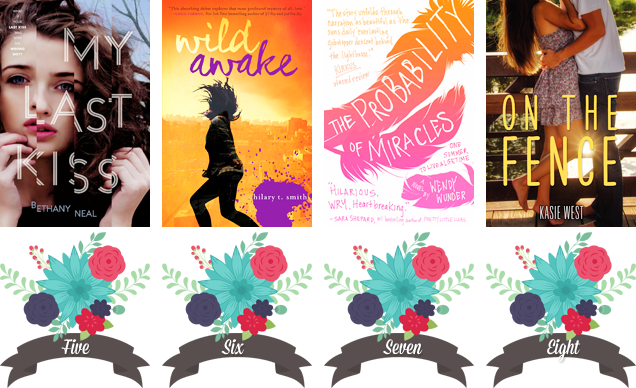 5) My Last Kiss by Bethany Neal
6) Wild Awake by Hilary T. Smith
7) The Probability of Miracles by Wendy Wunder
8) On The Fence by Kasie West
9) The Promise Of Amazing by Robin Constantine
10) The Madman's Daughter by Megan Shepherd

So, readers, what do you think? Have you read any of the books on this list? Of the ten novels here, is there one you recommend I read immediately? Is there one I should expressly avoid? Let me know in the comments – I would love to hear from you!