"Top Ten Tuesday" is a weekly meme hosted by The Broke and the Bookish!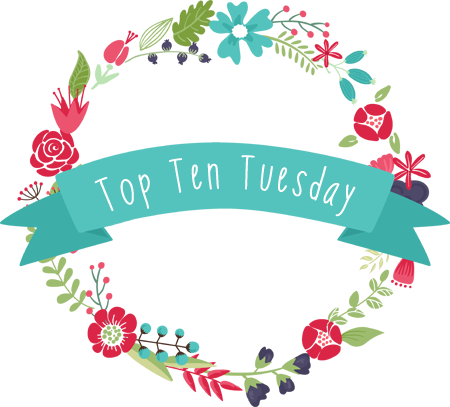 This week's Top Ten Tuesday topic is the Top Ten Books I've Read So Far This Year.
2014 has been a bit of a difficult year for me thus far in terms of what I've read. The pace at which I've been reading has been glacial compared to prior years and as a result I'm perpetually behind on my self-imposed reading goal, which Goodreads is always all too eager to remind me of at every available opportunity. While I'm endlessly excited about what has been published this year and all the books I have yet to read, I feel as though I've been slogging through an perpetual, endless six-month-long reading slump from which I'll never escape. That said, despite the struggle I've often faced, there have been a handful of standout novels that have left a lasting impression and that I've been pushing on family, friends, and amenable strangers ever since. I have no doubt that the books listed below will remain favourites for years to come, and I can only hope I'll have the opportunity to re-read them again soon.
As always, these choices are listed in no particular order.
1) The Impossible Knife of Memory by Laure Halse Anderson
You can read my review Here!
2) A Mad, Wicked Folly by Sharon Biggs Waller
You can read my review Here!
3) Side Effects May Vary by Julie Murphy
You can read my review Here!
4) Arranged by Catherine McKenzie
You can read my review Here!
5) Faking Normal by Courtney C. Stevens
You can read my review Here!
6) Ask The Passengers by A.S. King
7) To All The Boys I've Loved Before by Jenny Han
You can read my review Here!
8) Romancing The Duke by Tessa Dare
You can read my review Here!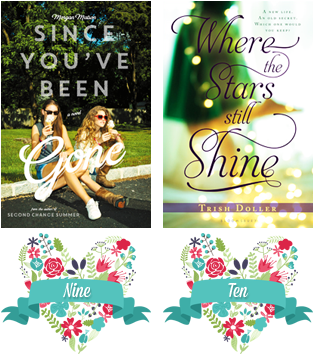 9) Since You've Been Gone by Morgan Matson
You can read my review Here!
10) Where The Stars Still Shine by Trish Doller