"Top Ten Tuesday" is a weekly meme hosted by The Broke and the Bookish!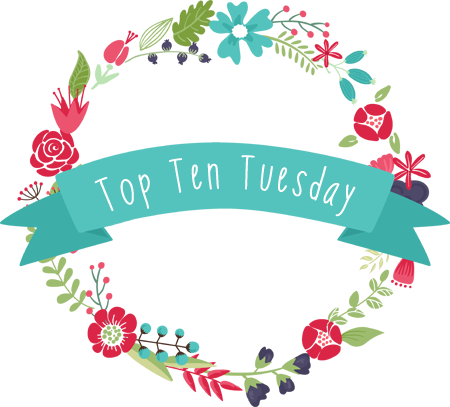 This week's Top Ten Tuesday topic is the Top Ten Books On My Fall To-Be-Read List.
There's no Top Ten Tuesday prompt I look forward to more, or one I'm less capable of adhering to, than the seasonal to-be-read list. While I rarely end up reading more than three or four of my chosen titles each season, it's such a wonderful way to collect my thoughts and grow excited about what I'll be reading in the months to come. It also offers a fascinating glimpse into my reading habits. Although I once would have denied being a 'mood reader', over the last two years I've noticed just how many of my literary choices are dictated by a certain mood or the time of year it is. For example, I tend to exclusively read contemporary novels in the summer, and prefer to leave historical fiction and mysteries for the fall. Today's selection is a nice mixture of forthcoming titles and advance reader copies and books from my personal collection that I've been saving for precisely this season, all of which I think will make the perfect companions on crisp autumn nights curled up by the fire with a nice, warm cup of tea.
As always, these choices are listed in no particular order.
1) Monstrous by MarcyKate Connolly
2) Mothman's Curse by Christine Hayes
3) The Only Thing Worse Than Witches by Lauren Magaziner
4) The Distance From Me To You by Marina Gessner
5) Vengeance Road by Erin Bowman
6) Bone Gap by Laura Ruby
7) The Sacred Lies Of Minnow Bly by Stephanie Oakes
8) These Shallow Graves by Jennifer Donnelly
9) Blood and Salt by Kim Liggett
10) This Monstrous Thing by Mackenzi Lee
Now it's your turn! What will you be reading this season? Which of these books do you think I should start reading first? Let me know in the comments – I would love to hear from you!