"Top Ten Tuesday" is a weekly meme hosted by The Broke and the Bookish!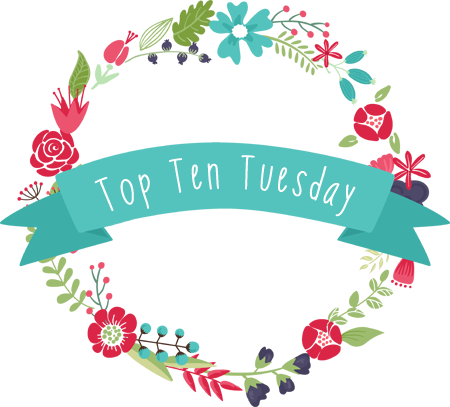 This week's Top Ten Tuesday topic is the Top Ten Books On My Spring To-Be-Read List.
No, you're not imagining things. All but one of the books I've chosen for this week's Top Ten Tuesday list are, in fact, advanced reader copies that I have yet to read and that are set to be published in the next few months. You see, despite my best intentions to the contrary, there is a slight possibility I may have gone slightly overboard while downloading ARCs on Edelweiss after I found out I was auto-approved for all Harper Teen titles. But you know what? I'm choosing to look at this as a positive. I've never once failed to read and review a title provided to me by a publisher or author, and I don't intend to start now. Hey, who knows? Maybe this will be the first time I complete one of these Top Ten Tuesday 'to-be-read list' challenges! There's a first time for everything, right? I couldn't possibly be more excited to read each and every one of these titles – My only problem now will be deciding where to start!
As always, these choices are listed in no particular order.
1) Don't Call Me Baby by Gwendolyn Heasley
2) All Four Stars by Tara Dairman
3) The Museum of Intangible Things by Wendy Wunder
4) To All The Boys I've Loved Before by Jenny Han
5) Prisoner of Night and Fog by Anne Blankman
6) Since You've Been Gone by Morgan Matson
7) There Will Come A Time by Carrie Arcos
8) Say What You Will by Cammie McGovern
9) Summer On The Short Bus by Bethany Crandell
10) Guy In Real Life by Steve Brezenoff