"Top Ten Tuesday" is a weekly meme hosted by The Broke and the Bookish!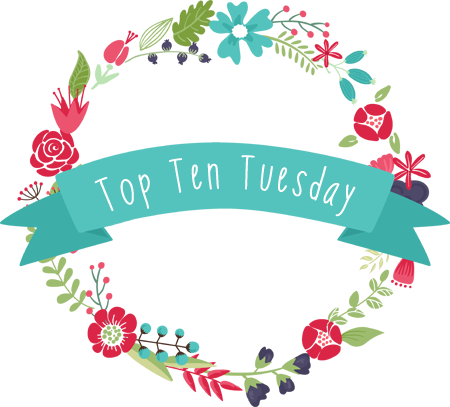 This week's Top Ten Tuesday topic is the Top Ten Books On My Summer To-Be-Read List.
I think this might be my favourite of all the Top Ten Tuesday topics. There's something about compelling a loose list of what I plan to read next that really excites me. (Yes, my life is sad. Moving on.) That said, I've decided to do things a little differently this time around. In the past my 'to-be-read' lists have been composed exclusively of the next ten ARCs on my review schedule. This time, however, I decided I needed a change of pace. As wonderful as it is to receive advance reader copies from publishers and industry professionals (and I'm eternally grateful for each and every one I receive) there's a tendency to ignore other books that you're interested in reading simply because they aren't being published imminently. So, this summer, I'm going to try to strike a better balance between the two. While there are a handful of ARCs included on this list (Landline, Falling Into Place, Let's Get Lost, All Four Stars, How To Tell Toledo From The Night Sky & Like No Other) I've also included a few novels I've wanted to read for some time now but have never gotten around to. For example, I would love to read at least one non-fiction book this year, and I've been excited about Maya Van Wagenen's Popular ever since I first heard of it. I've heard an infinite number of positive things about Emery Lord's debut, Open Road Summer, and there seems like no better time than the present to read it. I have never read a novel by Sarah Dessen (An egregious offence, I know) and I would like to finally remedy that this summer. Lastly, I've always wanted to read Morgan Matson's Second Chance Summer. As an ardent fan of both Amy & Roger's Epic Detour and Since You've Been Gone, it only makes sense that I would be insatiably curious about the one work of Matson's that I haven't read. Yes, the subject matter scares me, but I'm tired of letting that fear control me. This summer I hope to finally work up the courage to read it. I'll just be sure to keep some Kleenex and ice cream on hand. Just in case.
As always, these choices are listed in no particular order.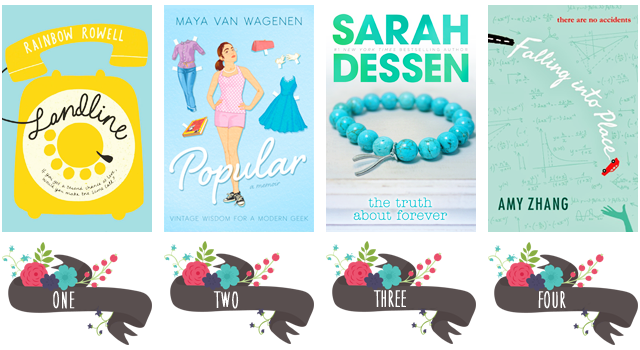 1) Landline by Rainbow Rowell
2) Popular by Maya Van Wagenen
3) The Truth About Forever by Sarah Dessen
4) Falling Into Place by Amy Zhang
5) Open Road Summer by Emery Lord
6) Let's Get Lost by Adi Alsaid
7) All Four Stars by Tara Dairman
8) Second Chance Summer by Morgan Matson
9) How To Tell Toledo From The Night Sky by Lydia Netzer
10) Like No Other by Una LaMarche