"Top Ten Tuesday" is a weekly meme hosted by The Broke and the Bookish!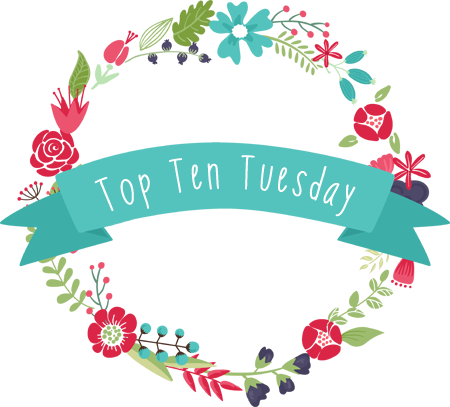 This week's Top Ten Tuesday topic is the Top Ten Books That Made Me Cry.
As you begin to peruse my choices this week, you might notice that I've provided no explanations regarding what, specifically, moved me to tears during a reading of any one of these novels. While this might seem like little more than laziness on my part, I promise that there's reason I have chosen not to include these explanations. I would rather err on the side of caution and assume that you haven't read one, or even all of these books rather than risk giving away a significant plot or character development that might spoil your enjoyment of these novels when you later have an opportunity to read them. Because spoilers? They're no fun. I know, for example, more than a few friends who have never read, or who have yet to complete, the Harry Potter series and I wouldn't dream of spoiling even the most minor detail for them. But know this, friends: Beware the sixth book. There be tears ahead!
Suffice it to say that whether it was a significant character death, an upsetting issue like post-trauamtic stress disorder or disordered eating, or simply an emotional moment that resonated deeply with me, these are the ten books that can make me cry without fail. And that, my friends, is truly saying something. Sure, I might cry during the audition process of So You Think You Can Dance and Budweiser commercials, but it takes quite a bit for a book to move me to tears. I salute you, authors. You left me gasping for air and reaching for the Kleenex, and I would happily do it all over again in a heartbeat. Your writing makes all the pain and suffering worth it.
As always, these choices are listed in no particular order.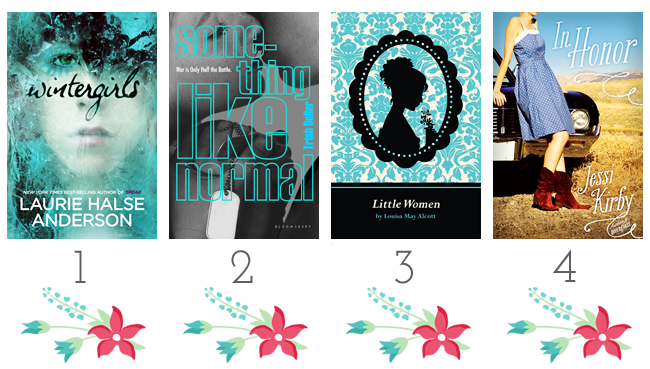 1) Wintergirls by Laurie Halse Anderson
2) Something Like Normal by Trish Doller
3) Little Women by Louisa May Alcott
4) In Honor by Jessi Kirby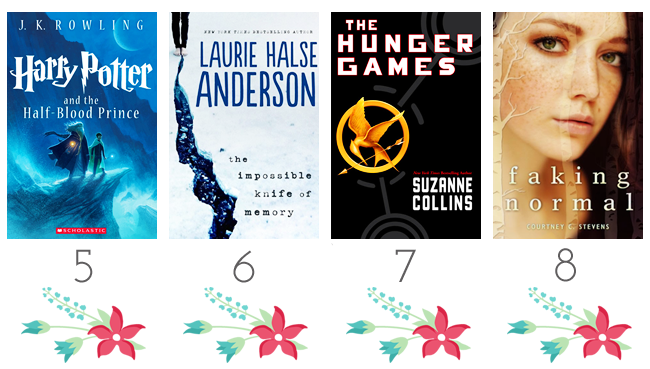 5) Harry Potter and the Half-Blood Prince by J.K Rowling
6) The Impossible Knife of Memory by Laurie Halse Anderson
7) The Hunger Games by Suzanne Collins
8) Faking Normal by Courtney C. Stevens
9) Where The Stars Still Shine by Trish Doller
10) Anne of Green Gables by Lucy Maud Montgomery