"Top Ten Tuesday" is a weekly meme hosted by The Broke and the Bookish!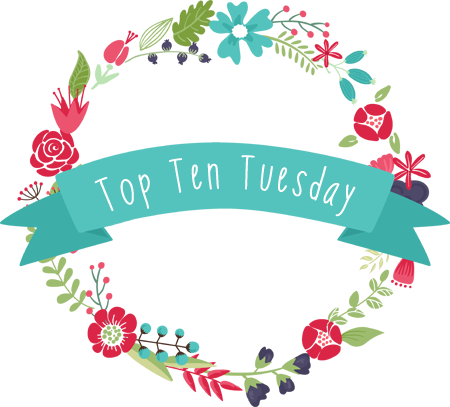 This week's Top Ten Tuesday topic is the Top Ten Books That Will Be Extremely Difficult For Me To Read.
I'll be the first to admit that I greatly struggled with this week's original Top Ten Tuesday prompt: "Top Ten Books I Will Probably Never Read". There was something about the finality of the wording that I couldn't quite accept. While a book might not interest me now, I don't know how my tastes will change or evolve a week, a month, or even a year from now. So, rather than focusing on what I will never read, I decided to shift my focus a little and instead touch upon books that I think will be difficult for me to read. These are the books that I know will challenge me, inspire me, and probably move me beyond words. The books that touch upon topics that hit a little too close to home or that I simply might not yet be ready to read about. The books that I know just might change my life, should I ever gather up the courage to read them.
As always, these choices are listed in no particular order.
1) Heartbeat by Elizabeth Scott
2) The Fault In Our Stars by John Green
3) All The Bright Places by Jennifer Niven
4) 99 Days by Katie Cotugno
5) The Truth About Alice by Jennifer Mathieu
6) The Brilliant Light Of Amber Sunrise by Matthew Crow
7) Second Chance Summer by Morgan Matson
8) Tease by Amanda Maciel
9) All The Rage by Courtney Summers
10) Rites Of Passage by Joy N. Hensley
Here's where you come in! If you could force me to read only one of these books tomorrow, which would you choose and why? Let me know in the comments – I would love to hear from you!