"Top Ten Tuesday" is a weekly meme hosted by The Broke and the Bookish!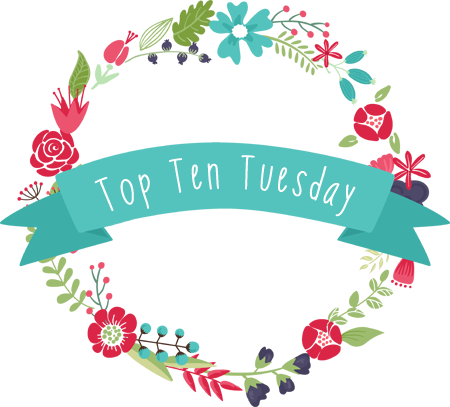 This week's Top Ten Tuesday topic is the Top Ten Favourite Classic Books.
I'm going to be perfectly honest: I struggled quite a bit with this week's topic, primarily because the scope of the topic was so vast. Should I focus solely on books published before a certain date? Should I focus solely on young adult novels? There was no end to the options I had before me. I didn't want to exclude certain books simply because they were more modern, like The Bell Jar, or because they were adult, like North and South or Pride and Prejudice. Instead, I tired to touch on the best of all possible words. The result is a fairly comprehensive, if eccentric, collection of my favourite 'classic' novels. Of course, this list barely scratches the surface and I can't help but lament all the novels I was forced to leave off, like George Orwell's 1984 and Animal Farm, F. Scott Fitzgerald's The Great Gatsby, E.B. White's Charlotte's Web, Frances Hodgson Burnett's A Little Princess, Ernest Hemingway's The Sun Also Rises, and the entirety of Jane Austen's collection of work (Because being forced to choose only one might have cost me a piece of my soul today). That said, omissions aside, the following ten novels were the first I thought of when I began to ponder this week's prompt, and the books I continue to re-read to this day.
As always, these choices are listed in no particular order.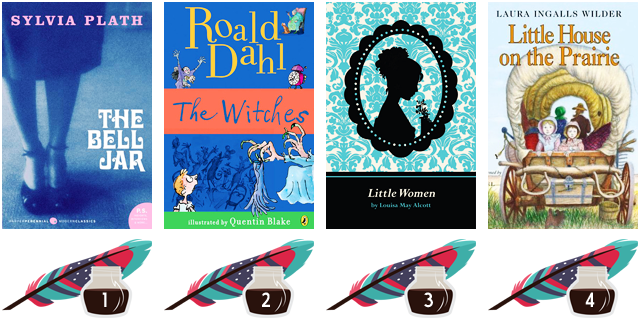 1) The Bell Jar by Sylvia Plath
2) The Witches by Roald Dahl
3) Little Women by Louisa May Alcott
4) Little House on the Prairie by Laura Ingalls Wilder
5) Jane Eyre by Charlotte Brontë
6) Anne of Green Gables by Lucy Maud Montgomery
7) Pride and Prejudice by Jane Austen
8) North and South by Elizabeth Gaskell
9) To Kill A Mockingbird by Harper Lee
10) The Magician's Nephew by C.S. Lewis