"Top Ten Tuesday" is a weekly meme hosted by The Broke and the Bookish!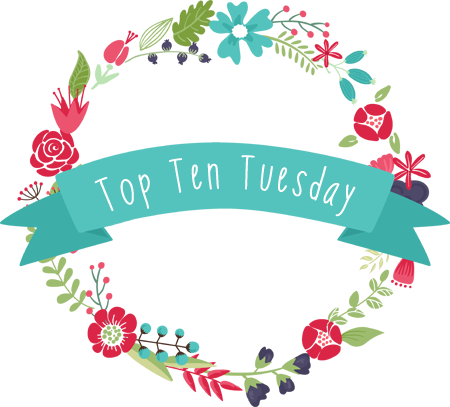 This week's Top Ten Tuesday topic is the Top Ten Favourite Eerie or Atmospheric Book Covers.
Top Ten Tuesday participants were given a little latitude in regard to this week's topic, the only caveat being that our choice be Halloween-themed. It should therefore come as little surprise that I decided to take this opportunity to discuss one of my favourite topics of all – book covers! I know, I know. I'll give you a minute to recover from the shock. In all seriousness, the design of a book's cover can convey and accomplish a great deal, and the designers of today's covers are to be commended. Below, please find a list of what I consider to be ten of the most beautifully eerie or atmospheric covers on the market today.
As always, these choices are listed in no particular order.
Doctor Sleep by Stephen King ● Through The Woods by Emily Carroll
Sisters Red by Jackson Pearce ● Sharp Teeth by Toby Barlow
You by Caroline Kepnes ● The Cavendish Home For Boys And Girls by Claire Legrand
The Madman's Daughter by Megan Shepherd ● After The Woods by Kim Savage
Ten by Gretchen McNeil ● Imaginary Girls by Nova Ren Suma
What are some of your favourite spooky, eerie, or atmospheric book covers? Let me know in the comments – I would love to hear from you!