"Top Ten Tuesday" is a weekly meme hosted by The Broke and the Bookish!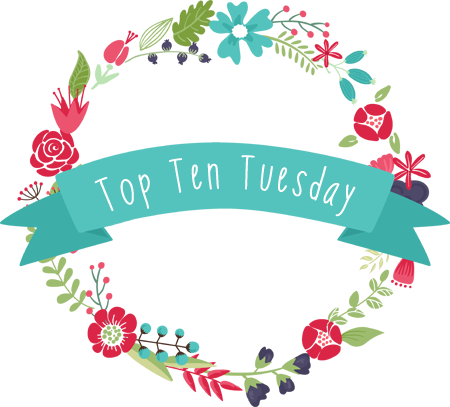 This week's Top Ten Tuesday topic is the Top Ten Most Unique Books I've Read.
I'll be the first to admit that I had quite a difficult time with this week's Top Ten Tuesday prompt. Ultimately, I ended up having to search back through my reading history long before Pop! Goes The Reader was little more than a twinkle in this book blogger's eye and the result is a strange amalgamation of nearly every genre, age group, and literary style imaginable. Some, like Shatter Me, Ask The Passengers, Mrs. Dalloway, House of Leaves and A Clockwork Orange, were included because of the manner in which they were written. Some, like American Psycho, were included because of their rather unconventional protagonists. Some, like Cinder, The Unbecoming of Mara Dyer, The Lost Girl, and Invisible Monsters, were included because of the sheer creativity of their basic premise. The best ones of all combine some combination of above. Whether they encompass one, or even all, of these qualities, there is no doubt in my mind that these books are ten of the most unique publications I've ever read. While my experience with some of these novels might not always have been positive (I'm looking at you, Mrs. Dalloway) I'm thankful that these books allowed me to broaden my horizons and gain a better understanding not only of the infinite possibilities inherent in literature but of the vast scope of the human imagination as well.
As always, these choices are listed in no particular order.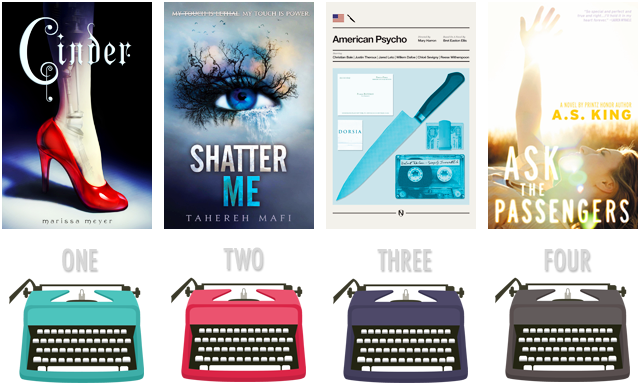 1) Cinder by Marissa Meyer
2) Shatter Me by Tahereh Mafi
3) American Psycho by Bret Easton Ellis
4) Ask The Passengers by A.S. King
5) The Unbecoming of Mara Dyer by Michelle Hodkin
6) Mrs. Dalloway by Virginia Woolf
7) The Lost Girl by Sangu Mandanna
8) House of Leaves by Mark Z. Danielewski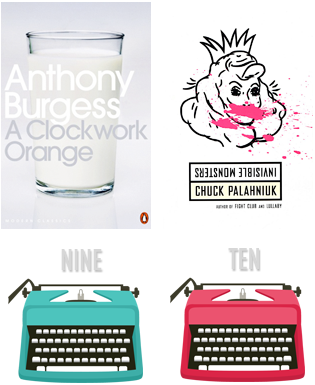 9) A Clockwork Orange by Anthony Burgess
10) Invisible Monsters by Chuck Palahniuk