"Top Ten Tuesday" is a weekly meme hosted by The Broke and the Bookish!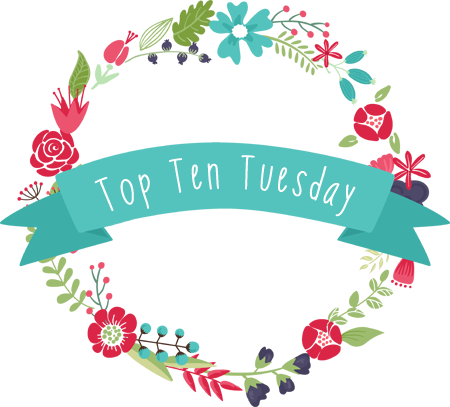 This week's Top Ten Tuesday topic is the Top Ten Popular Authors Whose Work I've Never Read.
As you might have noticed, because I felt that this week's original Top Ten Tuesday prompt ("Top Ten Hyped Books I've Never Read") was quite close to another I answered not too long ago ("Top Ten Books You Might Be Surprised To Learn I Haven't Read") I decided to take today's post in a slightly different direction. Instead, rather than focus on specific books I haven't yet read, I decided to focus instead on beloved authors whose entire body of work I'm unfamiliar with. While there are certain authors on this list whose work I have neither the interest nor the inclination to ever familiarize myself with – I'm looking at you, John Green – most are merely examples of a regrettable lapse in my reading history that I plan to one day correct. Read on and behold my secret shame.
As always, these choices are listed in no particular order.
Now it's your turn! Is there one popular author whose work you've never read? If you could convince me to read the work of any one author on today's list, which would it be? Let me know in the comments – I would love to hear from you!