"Top Ten Tuesday" is a weekly meme hosted by The Broke and the Bookish!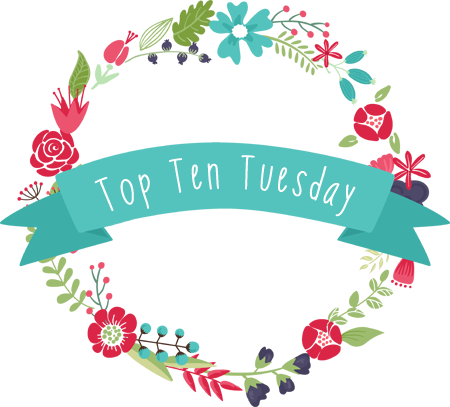 This week's Top Ten Tuesday topic is the Top Ten Series & Duologies I've Started But Never Finished.
Okay, guys. We're all friends here. This is a safe space. So I feel like I can be honest with you. Reveal a terrible secret. Confess a private shame. You see, I have a bit of a problem. More specifically, I can't finish a series to save my life. I don't know whether it's the fear of what's to come or the interminable wait between each instalment, but something always keeps me from moving past the first (or if I'm feeling particularly ambitious, the second) book in a series. To the characters I have left hanging, to the storylines I have left unfinished, and to the piles of books I have left unread, I will simply say: I'm so sorry. I can safely say that it's not you, it's me.
As always, these choices are listed in no particular order.
1) The Defiance series by C.J. Redwine
2) The Something Strange and Deadly series by Susan Dennard
3) The Mara Dyer series by Michelle Hodkin
4) The Arcana Chronicles series by Kresley Cole
5) The Lunar Chronicles series by Marissa Meyer
6) The Cahill Witch Chronicles series by Jessica Spotswood
7) The Across The Universe series by Beth Revis
8) The Divergent series by Veronica Roth
9) The Don Tillman duology by Graeme Simsion
10) The Dark Unwinding duology by Sharon Cameron
Now it's your turn! Have you read any of the books on today's list? If you could convince me to complete only one of the series on this list, which would it be? Let me know in the comments – I would love to hear from you!