"Top Ten Tuesday" is a weekly meme hosted by The Broke and the Bookish!

This week's Top Ten Tuesday topic is the Top Ten Things That Make My Life As A Reader & Blogger Easier.
As always, these choices are listed in no particular order.

1) Goodreads
Goodreads really is a reader and blogger's best friend. Whether I'm using it to track my progress with a certain reading goal, catch up with what my friends are reading, or endlessly searching through their database for new books to add to my ever-growing 'To-Be-Read' list, Goodreads is an indispensable resource I can't imagine having to live without!
2) Chapters Indigo
There is no other company that I rely more heavily on than Chapters Indigo when it comes to purchasing new books. With free shipping and packages that invariably arrive within a day or two of my online order, I might as well own stock in the company at this point for all I've spent there over the years. Whether I'm shopping in store or online, I know Chapters will always have competitive prices, a vast selection, and stock the books I want most.
3) Amazon.com
There are few things I enjoy more than endlessly pursuing Amazon.com's Kindle Daily Deals. I can't be the only who experiences a thrill when they stumble upon a particularly exciting or significant sale! Given that I've imposed a ten dollar limit on the books I'll purchase for Kindle (If they cost any more than that, I reason I might as well own a physical copy that I can admire on my bookshelves afterward) it's safe to say that the majority of books currently found on my Kindle were discovered through one of Amazon.com's many sales.
4) Bookmarks
Given that I absolutely refuse to dog-ear or mark my books in any manner, bookmarks are invaluable when it comes to saving my place while reading. Even though I have a bad habit of losing my bookmarks and using any available loose piece of paper I'm able to find lying around (i.e. Receipts, bills, etc) having the ability to save my place without creating any permanent damage to my books is extremely important to me and allows me to avoid the anxiety that would inevitably follow should this not be the case. What do you mean I'm neurotic?
5) Sticky Notes
I've spent more money on these since becoming a book blogger than I would ever care to admit. Who knew that a simple office supply would become an absolute staple when it came to my review process? There is no better way for me to mark a quotation I want to later include in a review than by using what some might call an obscene amount of post-it flags. You don't want to see a book I've read immediately afterward – They always end up looking a little like a display of the flags of the United Nations!
6) Journals
Speaking of essential parts of my review process, I rely on notebooks and journals to take extensive notes while I'm reading. These notes can range anywhere from random words or phrases that I think of to describe a character or event, my initial impressions of what I'm reading, or can be complete sentences I've composed that I want to be sure I'll remember to include in my review. I've always had a weakness for beautifully decorated notebooks and I'm happy I've finally found a legitimate excuse to indulge myself every now and again! It's a necessity, right?

7) Twitter
Had you asked me only a couple of months ago, I never would have imagined I would use Twitter half as much as I do now. In fact, before the launch of Pop! Goes The Reader, I had never been on Twitter at all! The entire process confused me, and as a rather shy, introverted person, the idea of making new friends and forcing myself to put myself out there and join into various conversations seemed like the most difficult thing in the world. Thankfully, I was proven wrong on all counts, and now have a wonderful group of friends I look forward to chatting with on a regular basis! Moreover, I've found that Twitter is wonderful for creating interest in book reviews and new blogs posts, and I love using it to promote my fellow book bloggers' work as well.
8) Book Blogs
Book blogs are an invaluable resource, both when it comes to reading and blogging. As a reader, I rely on book blogs to help determine whether or not a certain book is the right choice for me or to expose me to a work I might not have otherwise heard of. As a blogger, I often find other people's book blogs a source of inspiration for my own. Whether it's Jamie's ability at The Perpetual Page-Turner to consistently come up with the most inventive ideas for posts or Bree's enviable ability at All The Books I Can Read to post a review nearly every day, I find my fellow blogger's work inspires me to strive more with Pop! Goes The Reader and continue to work to make it the best book blog I can create.
9) Imagination
It might seem a little strange or silly to include on the list, but I think a good imagination is a key component of being a reader. I know that it has certainly made my own personal reading experience infinitely easier and more enjoyable! Suspension of disbelief is often a pre-requisite for reading, and allowing myself to become completely immersed in a story, despite a rather fantastical setting or set of implausible circumstances, will always improve my reading experience. While I do think critically while I'm reading, I believe having the ability to sometimes set that aside and allow a story to sweep me away can transform a good novel into a great novel, depending on an author's ability to inspire such a reaction in me.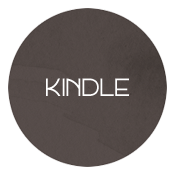 10) Kindle
Given how firmly opposed I was to digital eReaders when I first received my Kindle as a present, I never could have imagined how much I would grow to love and rely on it over the ensuing years. While I will always prefer the experience of reading a physical print book in either hardback or paperback form, there's certainly something to be said for the convenience of a Kindle, or an eReader in general. Lightweight and easily portable, my Kindle has made it infinitely easier to travel in that it allows me the ability to carry hundreds of books around with me at all times, and has proven invaluable when it comes to combatting my inability to pack light and avoid those dreaded baggage weight allowances. I also appreciate how easy it is to highlight specific passages or quotes, which is extremely helpful when it comes time to draft my reviews.