"Waiting on Wednesday" is a weekly meme hosted by Jill at Breaking The Spine!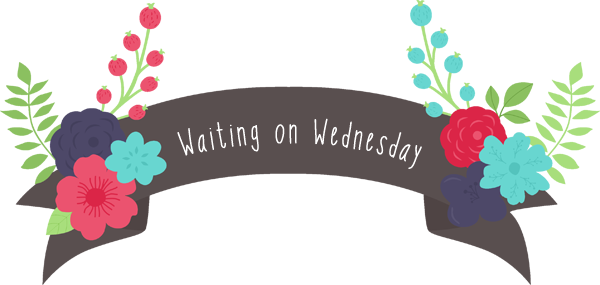 This week I'm waiting on…
Title Anatomy of a Misfit
Author Andrea Portes
Pages 336 Pages
Genre Young Adult, Contemporary, Realistic Fiction
Publisher Harper Children's
To Be Published September 2nd, 2014
Find It On Goodreads
This emotional, hilarious, devastating, and ultimately triumphant YA debut, based on actual events, recounts one girl's rejection of her high school's hierarchy — and her discovery of her true self in the face of tragedy.

Outside, Anika Dragomir is all lip gloss and blond hair — the third most popular girl in school. Inside, she's a freak: a mix of dark thoughts, diabolical plots, and, if local chatter is to be believed, vampire DNA (after all, her father is Romanian). But she keeps it under wraps to maintain her social position. One step out of line and Becky Vilhauer, first most popular girl in school, will make her life hell. So when former loner Logan McDonough shows up one September hotter, smarter, and more mysterious than ever, Anika knows she can't get involved. It would be insane to throw away her social safety for a nerd. So what if that nerd is now a black-leather-jacket-wearing dreamboat, and his loner status is clearly the result of his troubled home life? Who cares if the right girl could help him with all that, maybe even save him from it? Who needs him when Jared Kline, the bad boy every girl dreams of, is asking her on dates? Who?

Anatomy of a Misfit is Mean Girls meets The Perks of Being a Wallflower, and Anika's hilariously deadpan delivery will appeal to readers for its honesty and depth. The so-sad-it's-funny high school setting will pull readers in, but when the story's dark foreboding gradually takes over, the devastating penultimate tragedy hits like a punch to the gut. Readers will ride the highs and lows alongside funny, flawed Anika — from laughter to tears, and everything in between.
I need this book in my life. It's really that simple. With a popular heroine who threatens to overthrow the high school's strict hierarchical structure, rumours of vampire DNA and a comparison to Mean Girls, Anatomy Of A Misfit immediately shot to the top of my 2014 to-be-read list. While the premise of this novel alone would be more than enough to recommend it, Anatomy Of A Misfit also recently received a starred review from Publisher's Weekly, which can be found Here. My favourite part? That the novel features "a self-deprecating and highly memorable heroine whose bawdy, laceratingly funny narration makes her instantly endearing while also revealing her flaws, uncertainties, and ethical quandaries." Is it any wonder why I'm so excited to read this book? Thankfully, I was lucky enough to receive an advance review copy from the publisher and I must admit that I don't know how much longer I can wait to read it. While I try to remain faithful to my review schedule which is organized by publication date, some rules are meant to be broken and this book sounds too wonderful to ignore for long.
This week's Waiting on Wednesday post has been brought to you by Mean Girls – Because we should totally just stab Caesar.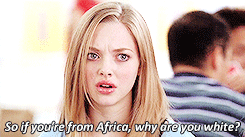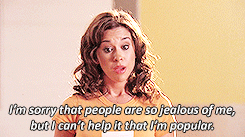 (©)