"Waiting on Wednesday" is a weekly meme hosted by Jill at Breaking The Spine!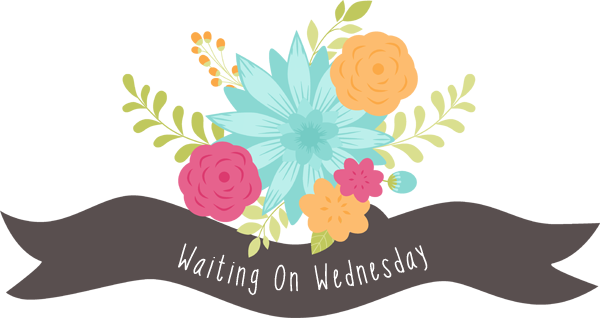 This week I'm waiting on…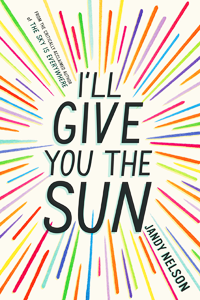 Title I'll Give You The Sun
Author Jandy Nelson
Pages 384 Pages
Genre Young Adult, Contemporary, Romance, LGBTQ
Publisher Dial Books for Young Readers
To Be Published September 16th, 2014
Find It On Goodreads
Jude and her brother, Noah, are incredibly close twins. At thirteen, isolated Noah draws constantly and is falling in love with the charismatic boy next door, while daredevil Jude surfs and cliff-dives and wears red-red lipstick and does the talking for both of them. But three years later, Jude and Noah are barely speaking. Something has happened to wreck the twins in different and divisive ways…until Jude meets a cocky, broken, beautiful boy, as well as an unpredictable new mentor. The early years are Noah's story to tell. The later years are Jude's. What the twins don't realize is that they each have only half the story, and if they could just find their way back to one another, they'd have a chance to remake their world.

This radiant, fully alive, sometimes very funny novel from the critically acclaimed author of The Sky Is Everywhere will leave you breathless and teary and laughing — often all at once.
Confession: I have never read a Jandy Nelson book before. "But there's only one!", I hear you exclaim. I know, I know. Behold my secret shame. As someone whose focus is almost solely on contemporary, realistic fiction, the fact that I have never read Nelson's The Sky Is Everywhere, considered by many to be one of the genre's very best, is a continual source of embarrassment for me. That said, I've heard nothing but absolutely glowing praise about the author's work, both in regard to her subject matter and in the elegance of her prose. Admittedly, I know very little regarding what this novel is actually about. The synopsis is relatively vague, alluding only to some sort of falling out between twin siblings Jude and Noah. What prompts this sudden break is unknown. What I do know, however, is that I'll Give You The Sun is easily one of the year's most highly anticipated releases and I can't wait to untangle this familial mystery about love and loss, grief and forgiveness firsthand. Thankfully, I was lucky enough to receive an advance reader copy of this novel from Razorbill Canada back in June and I will likely be picking it up very soon, review schedule be damned! 😉