"Waiting on Wednesday" is a weekly meme hosted by Jill at Breaking The Spine!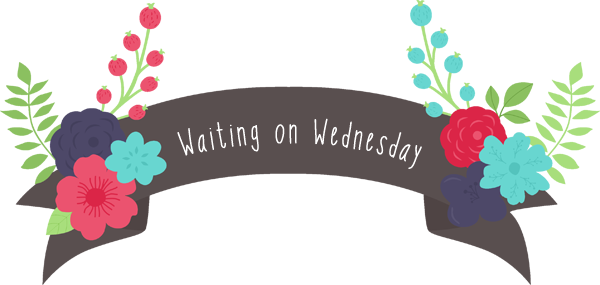 This week I'm waiting on…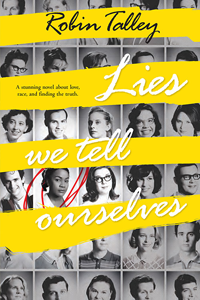 Title Lies We Tell Ourselves
Author Robin Talley
Pages 304 Pages
Genre Young Adult, Historical Fiction, Romance, LGBTQ
Publisher Harlequin Teen
To Be Published September 30th, 2014
Find It On Goodreads
In 1959 Virginia, the lives of two girls on opposite sides of the battle for civil rights will be changed forever.

Sarah Dunbar is one of the first black students to attend the previously all – white Jefferson High School. An honors student at her old school, she is put into remedial classes, spit on and tormented daily.

Linda Hairston is the daughter of one of the town's most vocal opponents of school integration. She has been taught all her life that the races should be kept separate but equal.

Forced to work together on a school project, Sarah and Linda must confront harsh truths about race, power and how they really feel about one another.

Boldly realistic and emotionally compelling, Lies We Tell Ourselves is a brave and stunning novel about finding truth amid the lies, and finding your voice even when others are determined to silence it.
It wasn't long ago that I learned of this novel, but from the instant I first read the synopsis, I knew it was one book I had to make time to read in 2014. The civil rights movement and the process of integration has always been of great interest to me, and the fact that this is also an LGBTQ story makes it all the more fascinating. Admittedly, my experience with LGBTQ novels is limited, but this is something I've been working to correct. While steps have been taken in recent years to diversify the young adult genre, with novels like Bill Konigsberg's Openly Straight, David Levithan's Two Boys Kissing, Caela Carter's My Best Friend, Maybe, and A.S. King's Ask The Passengers, there will always be a great need for stories that feature characters from a diverse selection of racial, social, economic, and sexual backgrounds. Everyone deserves to have their story told. Thankfully, Robin Talley's debut promises to do just that.