"Waiting on Wednesday" is a weekly meme hosted by Jill at Breaking The Spine!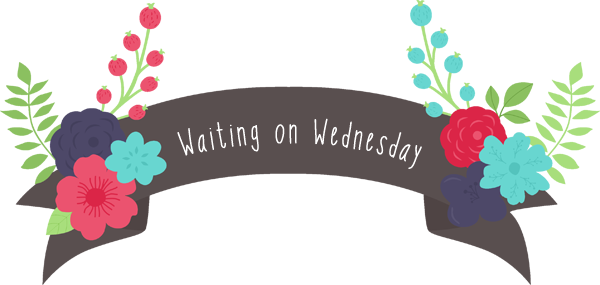 This week I'm waiting on…
Title Like No Other
Author Una LaMarche
Pages 352 Pages
Genre Young Adult, Contemporary, Realistic Fiction, Romance
Publisher Razorbill
To Be Published July 24th, 2014
Find It On Goodreads
Fate brought them together. Will life tear them apart?

Devorah is a consummate good girl who has never challenged the ways of her strict Hasidic upbringing.

Jaxon is a fun-loving, book-smart nerd who has never been comfortable around girls (unless you count his four younger sisters).

They've spent their entire lives in Brooklyn, on opposite sides of the same street. Their paths never crossed…until one day, they did.

When a hurricane strikes the Northeast, the pair becomes stranded in an elevator together, where fate leaves them no choice but to make an otherwise risky connection.

Though their relation is strictly forbidden, Devorah and Jax arrange secret meetings and risk everything to be together. But how far can they go? Just how much are they willing to give up?

In the timeless tradition of West Side Story and Crossing Delancey, this thoroughly modern take on romance will inspire laughter, tears, and the belief that love can happen when and where you least expect it.
The timing of this week's edition of Waiting On Wednesday could not seem more fortuitous given that the wonderful #WeNeedDiverseBooks has been trending all evening on Twitter. The importance and need for further diversity and inclusivity in fiction, particularly in that aimed at a young adult audience, cannot be overstated. Every single person deserves to see their experience reflected back to them on the pages of a book. To know that they can be the hero or heroine of their own story. To know that their story deserves to be told. Which is one of the (many) reasons I'm so looking forward to the upcoming release of Una LaMarche's July publication, Like No Other.
This book has been described by my friends at Razorbill as "a contemporary West Side Story featuring Devorah, a sheltered girl from a strict Hasidic upbringing and adorable Jaxon, a nerdy West Indian boy. This book challenged my perspective of orthodox religion and presented a fascinating modern story. Those who are looking for diversity in YA will appreciate this romance." Having been lucky enough to receive an ARC of this book from the publishers, it has taken all the will power I have (and let's face it, I don't have much) to not forgo my carefully-planned review schedule in order to read this book immediately. And really, with a description like that, is it any wonder why?
For those of you still on the fence, you might also be interested to learn that Like No Other recently received a starred review in Publisher's Weekly, which you can read Here! All that said, there is absolutely no doubt in my mind that Una LaMarche's much-heralded Like No Other is one summer release you won't want to miss!