"Waiting on Wednesday" is a weekly meme hosted by Jill at Breaking The Spine!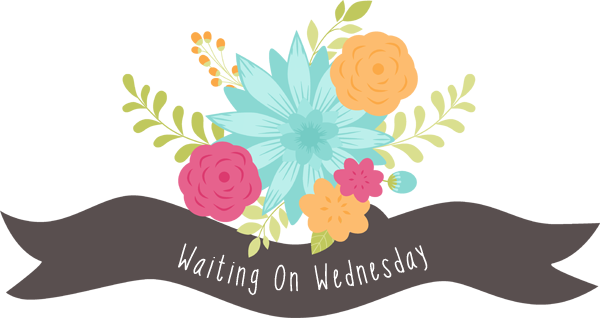 This week I'm waiting on…
Title Love In The Age Of Mechanical Reproduction
Author Judd Trichter
Pages 304 Pages
Genre Adult, Science Fiction, Romance
Publisher Thomas Dunne Books
To Be Published February 3rd, 2015
Find It On Goodreads
Set in a near-future LA, a man falls in love with a beautiful android but when she is kidnapped and sold piecemeal on the black market, he must track down her parts to put her back together.

Bad luck for Eliot Lazar, he fell in love with an android, a beautiful C-900 named Iris Matsuo. That's the kind of thing that can get you killed in late 21th century Los Angeles or anywhere else for that matter – anywhere except the man-made island of Atlantis, far out in the Pacific, which is where Eliot and Iris are headed once they get their hands on a boat. But then one night Eliot knocks on Iris's door only to find she was kidnapped, chopped up, sold for parts.

Unable to move on and unwilling to settle for a woman with a heartbeat, Eliot vows to find the parts to put Iris back together again—and to find the sonofabitch who did this to her and get his revenge.

With a determined LAPD detective on his trail and time running out in a city where machines and men battle for control, Eliot Lazar embarks on a bloody journey that will take him to edge of a moral precipice from which he can never return, from which mankind can never return.

In the vein of Blade Runner, Love In The Age Of Mechanical Reproduction is a scifi love story that asks the question, how far will you go to save someone you love?
If variety is indeed the spice of life, it is no less important in the life of a book blogger. A pastime that requires a great deal of time, dedication, work and scheduling, it can be all too easy for a familiar blogging routine to eventually become stale or tedious. In my experience, however, few things help to combat blogging burnout more than stepping outside one's literary comfort zone and reading something entirely new and different. After reading the synopsis for this week's Waiting On Wednesday selection, I can think of few things more different than Judd Trichter's Love In The Age Of Mechanical Reproduction. The fantastical story of the love between a man and his android and the forces that seek to keep them apart set against the backdrop of a totalitarian, futuristic landscape, Trichter's concept is so absurd, so weird and so wonderful as to render me almost entirely speechless. My first and prevailing thought? I need this book. The strength, creativity and sheer inventiveness seems to render any further explanation superfluous. A man. Falls in love. With an android. Need I say more?