"Waiting on Wednesday" is a weekly meme hosted by Jill at Breaking The Spine!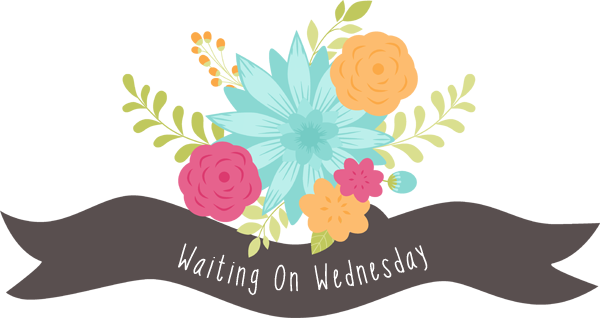 This week I'm waiting on…
Title Romancing The Dark In The City Of Light
Author Ann Jacobus
Pages 288 Pages
Genre Young Adult, Contemporary, Realistic Fiction, Romance
Publisher St. Martin's Griffin
To Be Published October 6th, 2015
Find It On Goodreads ● Amazon.com ● Chapters ● The Book Depository
A troubled teen, living in Paris, is torn between two boys, one of whom encourages her to embrace life, while the other — dark, dangerous, and attractive — urges her to embrace her fatal flaws.

Haunting and beautifully written, with a sharp and distinctive voice that could belong only to this character, Romancing The Dark In The City Of Light is an unforgettable young adult novel.

Summer Barnes just moved to Paris to repeat her senior year of high school. After being kicked out of four boarding schools, she has to get on the right track or she risks losing her hefty inheritance. Summer is convinced that meeting the right guy will solve everything. She meets two. Moony, a classmate, is recovering against all odds from a serious car accident, and he encourages Summer to embrace life despite how hard it can be to make it through even one day. But when Summer meets Kurt, a hot, mysterious older man who she just can't shake, he leads her through the creepy underbelly of the city – and way out of her depth.

When Summer's behavior manage to alienate everyone, even Moony, she's forced to decide if a life so difficult is worth living. With an ending that'll surprise even the most seasoned reader, Romancing The Dark In The City Of Light is an unputdownable and utterly compelling novel.
Over the last twenty-seven years I've had the immense privilege of travelling to a number of different countries 'round the world. Greece. Italy. Turkey. Egypt. England. But there's one destination that has always alluded me: Paris. The city of light. The city of magic. Long have I dreamt of strolling through the Musée du Louvre, gazing in wonder at the Château de Versailles and shopping to my heart's content at Chanel. Because when in Rome – or, in this case, Paris – one simply must. Thankfully, it sounds as though Ann Jacobus' forthcoming 2015 debut from St. Martin's Griffin will be able to help me do all that and more as I travel vicariously alongside the book's protagonist, Summer Barnes. While some readers may balk at the implied love triangle inherent in this novel's synopsis, there is still much to recommend this contemporary romance. In addition to earning glowing endorsements from a number of authors whose opinions I trust, including Marci Curtis and Gail Nall, Romancing The Dark In The City Of Light promises to be a tense, atmospheric thrill ride with an unexpected twist. And if Moony is even half as dreamy as described above, I feel as though I should be calling dibs now. Hands off, ladies! The boy is mine.
This week's Waiting on Wednesday post has been brought to you by Funny Face. Because Paris never looked so lovely. And remember: Think Pink!
(©)