"Waiting on Wednesday" is a weekly meme hosted by Jill at Breaking The Spine!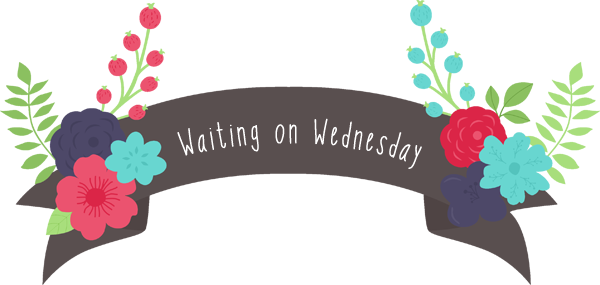 This week I'm waiting on…
Title Salt & Storm
Author Kendall Kulper
Pages 416 Pages
Genre Young Adult, Fantasy, Paranormal, Witches, Magic
Publisher Little, Brown Books for Young Readers
To Be Published September 23rd, 2014
Find It On Goodreads
Sixteen-year-old Avery Roe wants only to take her rightful place as the witch of Prince Island, making the charms that keep the island's whale men safe and prosperous at sea. But before she could learn how to control her power, her mother, the first Roe woman in centuries to turn her back on magic, stole Avery away from her grandmother. Avery must escape from her mother before her grandmother dies, taking with her the secrets of the Roes' power.

When Avery awakens from a dream foretelling her own murder, she realizes time is running short — for her and for the people of her island, who, without the Roes, will lose their ships and the only life they know.

With the help of Tane, a tattooed harpoon boy from the Pacific Islands, Avery plots her escape from her mother and unravels the mysteries of her mother's and grandmother's pasts. Becoming a witch may prevent her murder and save her island from ruin, but Avery discovers it will also require a sacrifice she never expected — one she might not be able to make.
Kendall Kulper's Salt & Storm is easily one of my most anticipated 2014 debut releases because it combines two of the things I love to read about most: Historical fiction and witches. I've had a fascination with witchcraft ever since I was a little girl. When I was a child I devoured every book I could on the subject, particularly those centered around the Salem Witch Trials, and this interest still continues to this day. While there have been a few wonderful young adult novels featuring witchcraft published in the past (Jessica Spotswood's Born Wicked comes immediately to mind) I'm always eager to discover new books on the subject. The fact that this book also features a 'tattooed harpoon boy' may or may not have also played a role in my overwhelming excitement about this novel 😉 While I wasn't lucky enough to receive an advance reader copy of this particular novel, I can promise that I will be first in line on publication day to purchase my very own copy!