"Waiting on Wednesday" is a weekly meme hosted by Jill at Breaking The Spine!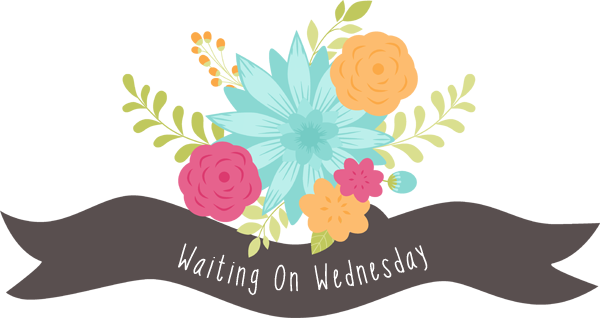 This week I'm waiting on…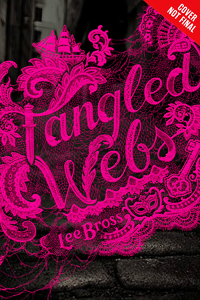 Title Tangled Webs
Author Lee Bross
Pages 400 Pages
Genre Young Adult, Historical Fiction
Publisher Disney-Hyperion
To Be Published June 23rd, 2015
Find It On Goodreads
Lady A is the most notorious blackmailer in the city. With just a mask and a gown to disguise her, she sweeps into lavish balls and exclusive events collecting the most valuable currency in 1725 London – Secrets.

But leading a double life isn't easy. By day Lady A is just a sixteen-year-old girl named Arista who lives in fear of her abusive master, Bones, and passes herself off as a boy to move safely through the squalor of London's slums. When Bones attempts to dispose of his pawn forever, Arista is rescued by the last person she expects: Jonathan Wild, an infamous thief who moves seamlessly between the city's criminal underworld and its most elite circles. Arista partners with Wild on her own terms in the hopes of saving enough money to buy passage out of London.

Everything changes when she meets Grae Sinclair, the son of a wealthy merchant. Grae has traveled the world, seen the exotic lands Arista has longed to escape to her whole life, and he loves Arista for who she is — not for what she can do for him. Being with Grae gives something Arista something precious that she swore off long ago: hope. He has promised to help Arista escape the life of crime that has claimed her since she was a child. But can you ever truly escape the past?
Reading Sharon Biggs Waller's 2014 debut, A Mad, Wicked Folly, earlier this year was nothing short of a revelation. With a single volume, Waller helped me to rediscover a genre that I once held very dear but had somehow lost along the way: Historical fiction. Growing up, there was nothing I loved more than to use the books I read as a sort of time machine, hurtling back through history, whether it be to the late 19th century Midwest with Laura Ingalls Wilder's Little House series or World War II with Kit Pearson's Guests Of War trilogy. The world (and the past) was my oyster.
So, when I recently discovered Lee Bross's 2015 debut novel, Tangled Webs, while perusing Disney-Hyperion's Spring/Summer 2015 catalogue, I was tickled pink. A novel set in 18th century London that's filled with scandal, secrets and subterfuge? A heroine who doubles as a blackmailer and dresses as a boy in order to survive the mean streets of the slums? I knew immediately that Tangled Webs was the book for me. Now the only question that remains is: How will I ever survive until June 2015 without having this book in my life?