"Waiting on Wednesday" is a weekly meme hosted by Jill at Breaking The Spine!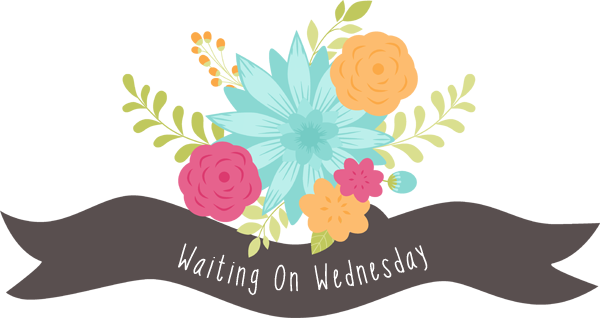 This week I'm waiting on…
Title The Devil You Know
Author Trish Doller
Pages 256 Pages
Genre Young Adult, Contemporary, Realistic Fiction, Thriller, Road Trip
Publisher Bloomsbury USA Childrens
To Be Published June 2nd, 2015
Find It On Goodreads
Eighteen-year-old Arcadia wants adventure. Living in a tiny Florida town with her dad and four-year-old brother, Cadie spends most of her time working, going to school, and taking care of her family. So when she meets two handsome cousins at a campfire party, she finally has a chance for fun. They invite her and friend to join them on a road trip, and it's just the risk she's been craving – the opportunity to escape. But what starts out as a fun, sexy journey quickly becomes dangerous when she discovers that one of them is not at all who he claims to be. One of them has deadly intentions.

A road trip fling turns terrifying in this contemporary story that will keep readers on the edge of their seats.
There are some authors whose names are synonymous with young adult literature. J.K. Rowling. John Green. Rainbow Rowell. Stephanie Perkins. Suzanne Collins. Veronica Roth. Then there are other authors, the ones whose work is no less well written, no less compelling, no less important, but who, for whatever reason, have not been given the attention and acclaim their work deserves. Trish Doller is one such author. I was first introduced to Doller's work in June 2012 when I happened upon Something Like Normal entirely by accident while browsing in my local bookstore and decided to pick it up on a whim. I was hooked. Immediately. Told from the perspective of a nineteen-year-old marine grappling with post-traumatic stress disorder and grief in the wake of his service in Afghanistan and the loss of his best friend, Charlie, Doller's debut featured one of the strongest, most realistic, most captivating male perspectives I had ever encountered. Then, in September 2013, the author did it again. Where The Stars Still Shine solidified Doller's place as one of the woefully unsung heroes of the young adult contemporary genre and a permanent resident on my automatic to-buy list. It should therefore come as little surprise that the author's third novel, set to be released in June 2015, is at the very top of my to-be-read list this year. Shifting gears once again, The Devil You Know is a contemporary-turned-thriller that promises to combine many of my favourite story elements to create a chilling, edge of your seat thrill ride. June 2015 cannot possibly arrive soon enough.