"Waiting on Wednesday" is a weekly meme hosted by Jill at Breaking The Spine!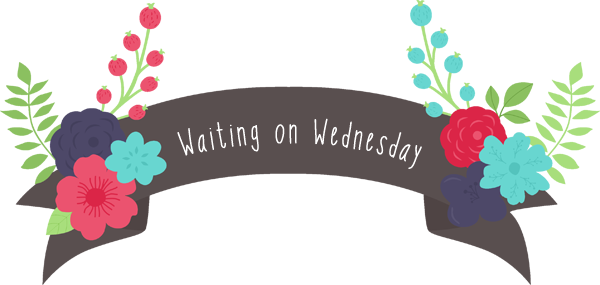 This week I'm waiting on…
Title The Fourth Wish
Author Lindsay Ribar
Pages 384 Pages
Genre Young Adult, Fantasy, Paranormal, Magic, Romance
Publisher Kathy Dawson Books
To Be Published July 31st, 2014
Find It On Goodreads
Here's what Margo McKenna knows about genies:

She's seen Aladdin more times than she can count; she's made three wishes on a magic ring; she's even fallen head over heels in love with Oliver, the cute genie whose life she saved by fighting off his archenemy. But none of this prepared her for the shock of becoming a genie herself.

At a time when she's trying to figure out who she wants to be, Margo is forced to become whomever her master wants. Everything she's taken for granted — graduating from high school, going to college, performing in the school musical, even being a girl — is called into question. But she's also coming into a power she never imagined she'd have.

How will Margo reconcile who she is with what she's becoming? And where will she and Oliver stand when she's done?
Since its publication, I've made no secret of the fact that I thought Lindsay Ribar's sparkling 2013 debut, The Art of Wishing, was one of the best and brightest of the novels I read last year. I even went so far as to declare it the Best 2013 Debut and couldn't help but gush in my 5 Star Review, and there's a good reason for that. With a series of complex characters, an innovative premise and a diverse, fresh perspective on familiar lore, The Art of Wishing was unlike anything I had encountered before. So, it should come as little surprise that I'm extremely excited at the prospect of reading about the continuation of Margot and Oliver's stories in the second book of Ribar's The Art of Wishing duology, The Fourth Wish. I don't know whether or not Penguin Canada has any intention of distributing advance reader copies of this book to bloggers, but whether I read it three weeks before publication or on the day of, there is absolutely no doubt that The Fourth Wish is one of my most highly anticipated 2014 releases. I can hardly wait to see where Margo and Oliver's respective journeys will take them next!
This week's Waiting on Wednesday post has been brought to you by Aladdin – Because, as always, I'll use any excuse to make a Disney reference 😉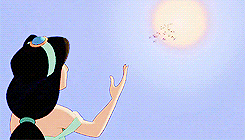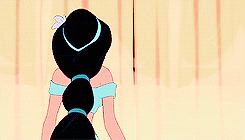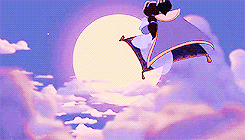 (©)