"Waiting on Wednesday" is a weekly meme hosted by Jill at Breaking The Spine!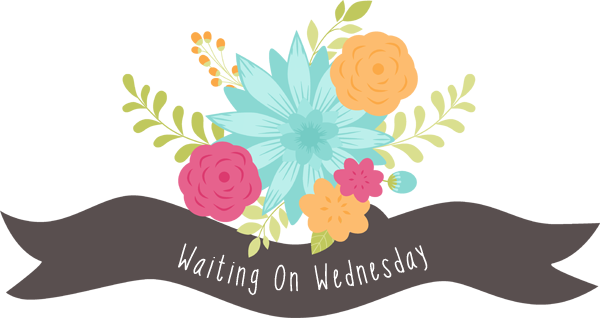 This week I'm waiting on…
Title The Light That Gets Lost
Author Natasha Carthew
Pages 320 Pages
Genre Young Adult, Contemporary, Realistic Fiction
Publisher Bloomsbury Childrens
To Be Published November 5th, 2015
Find It On Goodreads
A small boy hiding in a cupboard witnesses something no child should ever see. He tries not to look but he still hears it. And when he comes out, there's no mistaking. His mum and dad have been killed. And though he's only small, he swears that he'll get revenge one day.

Years later, Trey enters a strange camp that is meant to save troubled teenagers. It's packed with crazies, god-botherers, devoted felons and broken kids. Trey's been in and out of trouble ever since the day the bad thing happened, but he's he not here for saving: this is where he'll find the man who did it. Revenge and healing, salvation and hell are a boiling, dangerous mix, and Trey finds himself drawn to a girl, a dream and the offer of friendship in the dark.
Before I began blogging, I knew very little about the intricacies of the publishing process. While I might have memorized the publication date of a few select novels from my favourite and most-trusted authors, more often than not the act of choosing my next book was one of exploration and discovery as I combed through the shelves at my local bookstore at random until I happened upon a story that spoke to me. Now, however, there is little in the way of magic or mystery left. Bloggers can't help but become intimately familiar with all manner of publishing schedules, catalogues and forthcoming releases, particularly when a select number of titles are promoted extensively each season. So, when I am able to stumble upon a book that I've never heard of before, I can't help but grow a little excited as it feels like a personal triumph or a secret victory. Enter The Light That Gets Lost. Set to be released by Bloomsbury Childrens in November 5th, 2015, The Light That Gets Lost is not Carthew's debut publication, but will mark my introduction to this author's work. The concept itself is stark, gripping and horrific in equal measure as one boy struggles to make peace with a devastating and defining moment from his past. The Light That Gets Lost sounds like the perfect choice to read whilst hiding from the bitter chill of winter and is one upcoming release I will certainly keep my eye on.