"Waiting on Wednesday" is a weekly meme hosted by Jill at Breaking The Spine!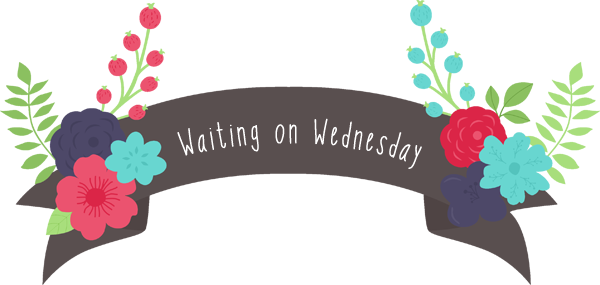 This week I'm waiting on…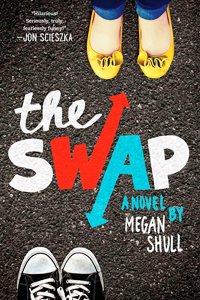 Title The Swap
Author Megan Shull
Pages 400 Pages
Genre Middle Grade, Contemporary, Fantasy
Publisher Katherine Tegen Books
To Be Published August 26th, 2014
Find It On Goodreads
"You be me…and I'll be you."

Ellie spent the summer before seventh grade getting dropped by her best friend since forever. Jack spent it training in "The Cage" with his tough-as-nails brothers and hard-to-please dad. By the time middle school starts, they're both ready for a change. And just as Jack's thinking girls have it so easy, Ellie's wishing she could be anyone but herself.

Then, BAM! They swap lives — and bodies!

Now Jack's fending off mean girls at sleepover parties while Ellie's reigning as the Prince of Thatcher Middle School. As their crazy weekend races on — and their feelings for each other grow — Ellie and Jack begin to realize that maybe the best way to learn how to be yourself is to spend a little time being someone else.
I'll be perfectly honest: It takes quite a bit to convince me to pick up a middle grade novel these days. After a number of rather disastrous attempts, I've found (much to my displeasure and disappointment) that I often have a more difficult time relating and connecting emotionally to the stories being told to this age group. That said, I had no such reservations when I stumbled upon The Swap on Goodreads one afternoon! To put it simply: I love body swap stories. If there was one movie I positively adored growing up, it was The Parent Trap. Whether it starred Hayley Mills or Lindsay Lohan, I was fascinated by the idea of seeing the world, quite literally, from another person's eyes. In my experience, these sort of stories also seem to combine the perfect mixture of humour, sincerity and a thoughtful reflection on that which both separates and unites us in the common bond of the shared human experience. After the number of serious 'issue' books I've read and reviewed recently, The Swap sounds like precisely what the doctor ordered and I couldn't be more excited to read it!
This week's Waiting on Wednesday post has been brought to you by The Parent Trap. Oh, Lindsay. Those were simpler times, weren't they?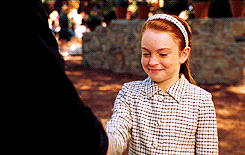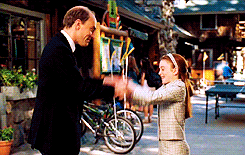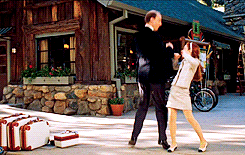 (©)
Is anyone else imagining 'The Way We Were' playing softly in the background as they look at this GIF set? No? Just me, then? Okay. Carry on.