"Waiting on Wednesday" is a weekly meme hosted by Jill at Breaking The Spine!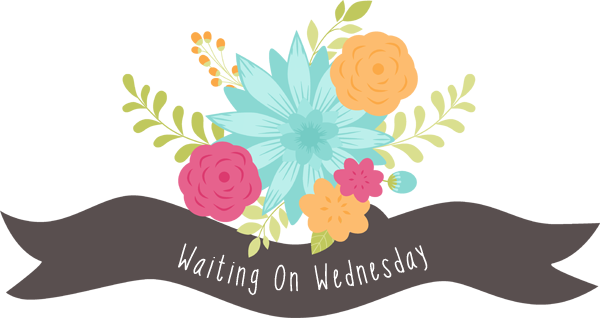 This week I'm waiting on…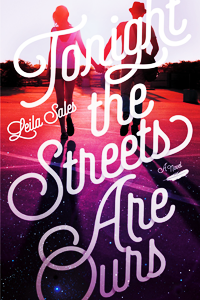 Title Tonight The Streets Are Ours
Author Leila Sales
Pages 288 Pages
Genre Young Adult, Contemporary, Realistic Fiction
Publisher Farrar, Straus and Giroux (BYR)
To Be Published September 15th, 2015
Find It On Goodreads
From the author of This Song Will Save Your Life comes a funny and relatable book about the hazards of falling for a person you haven't met yet.

Seventeen-year-old Arden Huntley is recklessly loyal. Taking care of her loved ones is what gives Arden purpose in her life and makes her feel like she matters. But she's tired of being loyal to people who don't appreciate her — including her needy best friend and her absent mom.

Arden finds comfort in a blog she stumbles upon called "Tonight the Streets Are Ours," the musings of a young New York City writer named Peter. When Peter is dumped by the girlfriend he blogs about, Arden decides to take a road trip to see him.

During one crazy night out in NYC filled with parties, dancing, and music — the type of night when anything can happen, and nearly everything does — Arden discovers that Peter isn't exactly who she thought he was. And maybe she isn't exactly who she thought she was, either.
Sometimes, all it takes is one book. One book to inflame the imagination. One book to inspire the spirit. One book to transform an author from previously unknown to a trusted, permanent resident on a reader's automatic to-buy list. For me, Leila Sales' This Song Will Save Your Life was one such book. When I reviewed the novel back in September 2013, I described it as being "beautiful and important with the power to change lives". This was not hyperbole. Sales' authentic and often brutal coming of age narrative about identity and belonging remains one of the best contemporary young adult novels I have ever read, and I feel confident that her upcoming publication will be no different. Following the life of seventeen-year-old Arden as she travels to New York City in order to meet a blogger whose work she has always admired and inadvertently discovers herself along the way, Sales' latest promises to be every bit as colourful, insightful and unexpected as its predecessor and I could not possibly be more excited to see what else it has in store. I need this book in my life.