"Waiting on Wednesday" is a weekly meme hosted by Jill at Breaking The Spine!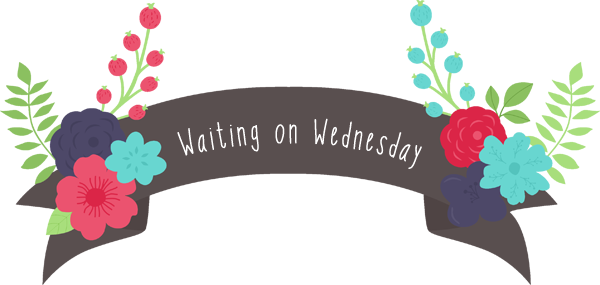 This week I'm waiting on…
Title We Were Liars
Author E. Lockhart
Pages 240 Pages
Genre Young Adult, Contemporary, Mystery, Romance
Publisher Delacorte Press
To Be Published May 13th, 2014
Find It On Goodreads
A beautiful and distinguished family.
A private island.
A brilliant, damaged girl; a passionate, political boy.
A group of four friends — the Liars — whose friendship turns destructive.
A revolution. An accident. A secret.
Lies upon lies.
True love.
The truth.

We Were Liars is a modern, sophisticated suspense novel from National Book Award finalist and Printz Award honoree E. Lockhart.

Read it.
And if anyone asks you how it ends, just LIE.
Because there's only so many times I can hear Jamie gush about this book before I become insatiably curious 😉
In all seriousness though, Jamie is one of the book bloggers whose opinions I trust most, so when I saw We Were Liars highlighted in her wonderful 'Save The Date' feature Here, I knew this book was one to watch. Admittedly, I'm entirely unfamiliar with E. Lockhart's previous work, having never read her immensely popular Ruby Oliver series or The Disreputable History of Frankie Landau-Banks, but it sounds as though this book might be an excellent place to start. I'm always on the lookout for life-changing reads and new favourite authors, and it sounds as though this novel might provide the perfect opportunity for both.
I think what excites me most, apart from the resoundingly positive feedback I've seen so far, is the fact that I know next to nothing about this novel. I have no idea what it's about. I have no idea what to expect. That alone is reason enough for me to want to read it. Desperately. One thing I didn't realize before I began blogging is how a lot of the 'mystery' about upcoming releases is lost along the way. Between advanced reader copies and constant exposure to book reviews and promotional posts about a book prior to its release, it can often feel as though you know all about a book before it is ever published. That said, every review and/or post I've encountered thus far about We Were Liars has been purposefully vague, and I appreciate that this is one of the rare cases where I'll be able to 'go in blind'. There's nothing better than beginning a novel with no preconceived notions, and I can't wait to crack the pages of this novel and discover the mystery myself. May 13th cannot get here soon enough!