'Tis The Season: Authors Talk Holidays is a special seasonal feature on Pop! Goes The Reader in which some of my favourite authors help me to celebrate the spirit of the season and spread a little holiday cheer. So, pour yourself a cup of hot chocolate and snuggle in by the fireside as they answer the question: "What does the holiday season mean to you?" You can find a complete list of the participants and their scheduled guest post dates Here!
About Ami Allen-Vath

Ami Allen-Vath was born and mostly raised in Minnesota. Since college, (SCSU, Hunter College, City College) Ami has performed with Just The Funny improv troupe in Miami, FL. She's also performed in two productions of The Vagina Monologues in Atlanta, GA, the state she met her husband. She now lives with her family, including their dog Yoda, in New Jersey. Ami loves great and terrible TV, ice cream, books, and vacations. She loathes cilantro, live birds, and when guys do cartoon impressions. Her debut novel, Liars and Losers Like Us is forthcoming from Sky Pony Press in March of 2016.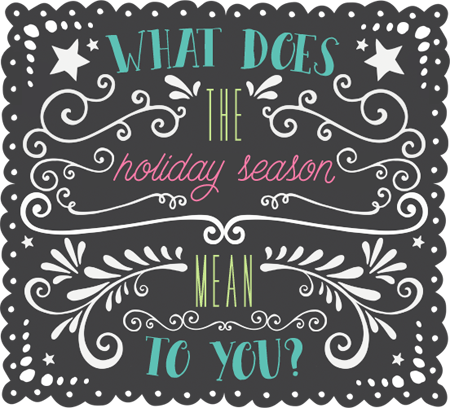 What The Hell Was I Doing New Year's, New Year's Eeeeeeeve.
A Playlist Of My New Year's Eves Via Some Hazy Memories, Old Hallmark Planners and Diaries.
Warning: This post contains lots of exclamation marks.
7th Grade. It was about to be 1989! I was technically 12 years old at the time but (in a couple weeks) I was about to be a teenager! It would've been a cool night for me, probably rocking out with some Baby-Sitter's Club books watching Dick Clark host the ball drop on TV. Unfortunately, I was living in a super-boring cult. We didn't have TVs (aka "Devil-vision!) so there was no Rockin' New year's Eve for almost Teen-Me. Tiffany's Could've Been was totally my jam. And so fitting. Could've been a fun night but I went to bed early so I could wake up in time for prayer and breakfast in the dining hall. But don't feel sorry for me! That was the year Like A Prayer came out. Plus, later that year, I moved in with my non-religious mom. Silver lining, am I right?
8th Grade. My mom, sisters and step-dad were going to watch fireworks or something cool and I said I didn't want to go. There'd been some kind of fight and in the end I was stubborn. I wanted to go but didn't. I pretended I didn't want "anything to do with you guys!" and "I'm too cool!" Instead, I sat home all pissed off, hanging out with my Bop magazines and listening to Prince's 1999 on the local radio station.
9th – 10th Grade. I bet I stayed home and wrote some depresso poetry and basked in my loneliness. I never really put myself out there, so I didn't get invited to a lot of parties. Or actually, I probably did get invited but didn't realize it because I was too busy thinking I was lame. But I'm sure I had my own exclusive (By Invite To ME Only!) dance party. I played NKOTB's Step By Step and vogued to Vogue. And then for the pity party portion of the night, I'm sure I played songs like Extreme's More Than Words and Paula Abdul's Rush Rush. I was (just a tiny bit!) dramatic and would rather have been experiencing amazing kissing times with some unrequited crushes.
11th Grade. I remember my 2 years younger sister coming home and telling me about this awesome party she was at. At midnight everyone was whooping it up, drinking and giving out these amazing sounding French kisses like they were no big deal and life was grand and love, peace and friends! That night I was with awesome friends but a shitty boyfriend. If he wasn't at his ex-girlfriend's house when the clock struck twelve, we probably did kiss. I don't remember. But that party my sister went to sounded magical. I was really jealous. Good news was that the song Baby Got Back was out. The days of me being self-conscious about the size of my butt were numbered!
12th Grade. I had a shiny new and great boyfriend. But for some unknown reason I hung out with my friend and her boyfriend all day. That night my boyfriend and his friend stopped by, although I have no idea what the time frame was. I'm sure we kissed at some point. But, according to my memory and a very detailed planner, there was nothing to write home about that night. No explosive love fest, no grand Billy Crystal and Meg Ryan in When Harry Met Sally kiss. Also, speaking of the movie When Harry Met Sally: My boyfriend at the time was the one I first watched that movie with. He said it was great! He said it was cute and funny! Cue the song Auld Lang Syne, the classic NYE song and the one playing when it's midnight and Harry pours his heart out to Sally. And it's swoony! And magic! And They kiss! That movie ruined me. No New Year's Eve has ever met those expectations. Poor me!
First Year Of College. Welp. From the dates in my calendar and an angsty diary entry (or a million), it looks like me and the great boyfriend decided to (quote) "take a break." And by decided, I mean that it was my horrible idea. It was (quote) "for no real reason." Unless (paraphrasing here) being secretly super scared of loving someone too much is considered a real reason. I needed to find out if I'd be okay without him. Oof. I'm always up for a challenge, guys! I'd also just moved back in with my mom whose New Year's resolution was to quit drinking and I had a major fear of codependency. So, no NYE kiss with all the sparks this time. But raise your glass of Martenelli's Sparkling Apple Juice and Salud! Bad news: my mom started drinking again! Good news: I could handle the break-up so me and the boyfriend got back together two weeks later! You can bet I listened to Lisa Loeb's song Stay on repeat. Teen-Me boyfriend actually bought me the single.
Second Year Of College. This was the last New Year's Eve of my teens and according to my journal entries, this was the year where me and Teen-Me boyfriend broke up for good. And my grandma (who was like a mother to me and overall amazing) got cancer and died a month after the New Year. No candy-coating here. It was a crappy year. But again, Don't Cry for me Argentina. I had Michael Jackson's You Are Not Alone to keep me company.
The New Year's Eves of my teens ended. I'm only sorry you won't get to read about New Adult Me because the next year I danced and felt sexy and got my nipple pierced to celebrate my awesomeness! Or the next year when I'd recently moved to New York City and spent my New Year's Eve alone but feeling empowered as I ignored the boy knocking on my door. Literally knocking. Probably hoping for that amazing kiss I'd given up on. But, sorry Lonely Boy! I was too busy thinking about the girls I wanted to kiss instead. And also feeling how cold the floor was on my ass while performing a naked Pagan spell to ring in the New Year.
So whatever you do on New Year's Eve and wherever you are when the clock strikes 12, Cheers to you! Enjoy ringing in 2016 however you want and with no silly expectations. Listen To Madonna! Go To Sleep! Get Kissed! Yawn. Don't Kiss Anyone! Dance Alone! Be Naked! Read Something Great! Write Something Great!
As for me, I'll be not kissing my (working on NYE) husband and drinking hot chocolate – maybe with alcohol, maybe not. And I'll most definitely be writing and then humming Auld Lang Syne while watching When Harry Met Sally.
Title Liars and Losers Like Us
Author Ami Allen-Vath
Pages 192 pages
Target Audience & Genre Young Adult, Contemporary
To Be Published March 1st, 2016 by Sky Pony Press
Find It On Goodreads ● Amazon.com ● Chapters
Keep calm and make it to prom night — without a legit panic attack.

For seventeen-year-old Bree Hughes, it's easier said than done when gossip, grief, and the opportunity to fail at love are practically high-fiving her in the hallways of Belmont High.

When Bree's crush, Sean Mills, gives her his phone number, she can't even leave a voicemail without sounding like a freak. Then she's asked to be on Prom Court because Maisey Morgan, the school outcast nominated as a joke, declined. She apologizes to Maisey, but it's too late. After years of torment and an ugly secret shared with their class's cruel Pageant Queen, Maisey commits suicide. Bree is left with a lot of regret…and a revealing letter with a final request.

With Sean by her side, Bree navigates through her guilt, her parents' divorce, and all the Prom Court drama. But when a cheating-love-triangle secret hits the fan after a night of sex, drinks, and video games, she's left with new information about Sean and the class Pageant Queen. Bree must now speak up or stay silent. If she lets fear be her guide, she'll lose her first love, and head to prom to avenge the death of the school outcast — as a party of one.