'Tis The Season: Authors Talk Holidays is a special seasonal feature on Pop! Goes The Reader in which some of my favourite authors help me to celebrate the spirit of the season and spread a little holiday cheer. So, pour yourself a cup of hot chocolate and snuggle in by the fireside as they answer the question: "What does the holiday season mean to you?" You can find a complete list of the participants and their scheduled guest post dates Here!
About Chase Night

Chase Night was born and raised in Arkansas, which he claims is both far better and worse than everything that has been said. He graduated from the University of Central Arkansas with a B.A. in Creative Writing, a mere thirteen years after first enrolling. He lives in Arkansas with his wife, three dogs, one cat, and an immortal garden snail.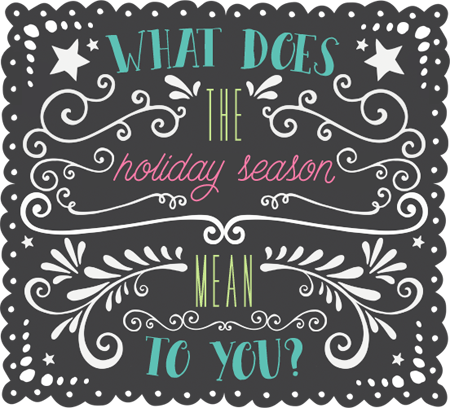 Three years ago today, I handed my cousin and life-long best friend the ring that made him a married man.
It's a small holiday, tucked in between two big ones. One of those unassuming dates that means nothing in particular to anyone but those who have chosen to make it mean something special to them. And to be honest, I thought my cousin and his bride were a little crazy to pick this day out of all the available unassuming days in the year. In retrospect, I think it was a very clever way of making sure their reception was filled with beautiful twinkle lights they weren't responsible for hanging.
Growing up, Christmas was a time for cousins. Actually, every day was a time for cousins. Both sides of my family lived in the same small town. I could write just as much about Christmas with my other cousins, but for reasons that will soon be revealed, I'm going to focus on the one who wedged his anniversary between Christmas and New Year's. For us, Christmas was mostly about sitting back to back on our grandparents' floor so whoever ripped open our identical gifts first wouldn't spoil the surprise for the one who was too slow. Grandma and Grandpa were apparently terrified that one of us would feel like the other was being favored, so over the years, we unwrapped the exact same Lego sets and Hot Wheels tracks. They even got us the exact same McDonald's Drive-Thru Window toy so that no matter whose house we were at, we could practice being good American consumers.
In 1992, the world's great Christmas movie was released — The Muppet Christmas Carol. I don't remember seeing it in the theater, but I'm sure we did, and I'm sure it was together because we were pretty passionate about all things Muppet. All I know for sure is that it became one of the most quoted movies of the remainder of our childhood. Nothing could send us into a fit of gasping giggles like Miss Piggy's prayer for Ebenezer Scrooge or the seemingly out-of-place lost love song we were too young to understand. And still, over a decade later in college, when we discovered Harry Potter, we knew before we even discussed that we had both imagined the hooded, faceless, icy-handed dementors as the terrifying Ghost of Christmas Future.
But we kept getting older, and soon Christmases together were a thing for that creepy floating doll from the Past. We moved across the country. He had a job that required him to work on Christmas Eve. I had a girlfriend with a family in Texas. Some years we saw each other for a few hours around Thanksgiving or New Years, and some years not at all. The Thanksgiving before he got married, we were both in our hometown and we planned to watch Muppet Christmas Carol with our ladies, but we got busy. Time ran out.
In March, I finally married my long-time girlfriend in a library, just the two of us and a JP, a far cry from his traditional church affair. But he was the first person besides my parents that I told. And when, just a few weeks later, his son was born, I was the first person besides his parents to get a picture. It was the first time I ever thought a newborn baby was beautiful. My cousin is an only child, and so even though we made a big silly deal out of his baby being my first-cousin-once-removed, I knew that he was really more like a nephew, and that it would be my responsibility to tell him all of his dad's embarrassing stories and as the years roll by, to become increasingly cool while his dad gets hopelessly lame. The Spirit of Christmases Yet to Come looked very different from that Muppet specter.
And then.
It's called Spinal Muscular Atrophy, and it's a dirty, rotten thief. It steals the neurons that move muscles, and with them everything muscles do to keep people alive. It steals moments. It steals first steps and first bites of solid food and first words and while it may let you keep the first birthday it's rarely so merciful with the second. It's genetic. Anyone can be a carrier. There is no cure.
A few nights ago, I watched Muppet Christmas Carol, as per new tradition, with my wife. The same things that creeped me out and cracked me up as a kid still work after all the years. But it's never been a movie that made me cry until now. I don't believe in God. I don't believe in any higher power that bestows blessings. I take great comfort in the belief that everything is what it is. No reasons. No plan. This eliminates a lot of painful questions. Why is this happening? I don't know. I can't know. It just is. But even so, I might have kinda sorta cracked open when that little frog Tiny Tim sang, "Bless us all with playful years, with noisy games and joyful tears."
This essay doesn't have a conclusion. After two bouts of pneumonia and one major surgery, all since October, it remains a story in progress. And I can't imagine anything more meaningful about this particular holiday than that.
Title Chicken
Author Chase Night
Pages 374 Pages
Target Audience & Genre Young Adult, Contemporary, Magical Realism, LGBT
Published July 28th, 2015 by Asymmetrical Press
Find It On Goodreads ● Amazon.com ● Chapters
Casper Quinn has a secret.

Brant Mitchell has two.

Hickory Ditch, Arkansas – July 2012

Popular fried chicken chain Wings Of Glory is under attack from homosexual activists, and Harvest Mission Pentecostal Church is ready to fight back.

Caught in the crossfire of a culture war in which they never enlisted, Casper and Brant will each have to find his own answer to the age-old question: Am I really what I eat? Because if they could find the courage to tell each other their truths, they might discover there really is life after the Ditch.

Chicken is a Southern Gothic YA novel with an infusion of magical realism. It's a raw, honest, sometimes funny, sometimes poignant look at falling in love in a place where angels and demons are believed in without question, but the human heart is always subject to suspicion.