'Tis The Season: Authors Talk Holidays is a special seasonal feature on Pop! Goes The Reader in which some of my favourite authors help me to celebrate the spirit of the season and spread a little holiday cheer. So, pour yourself a cup of hot chocolate and snuggle in by the fireside as they answer the question: "What does the holiday season mean to you?" You can find a complete list of the participants and their scheduled guest post dates Here!
About Lori Goldstein

Lori Goldstein was born into an Italian-Irish family and raised in a small town on the New Jersey shore. She earned her bachelor's degree in journalism from Lehigh University and worked as a writer, editor, and graphic designer before becoming a full-time author. She currently lives and writes outside of Boston. Lori is the author of the young adult contemporary fantasy series Becoming Jinn (Feiwel & Friends/Macmillan, April 21, 2015. Sequel, Circle Of Jinn, May 17, 2016).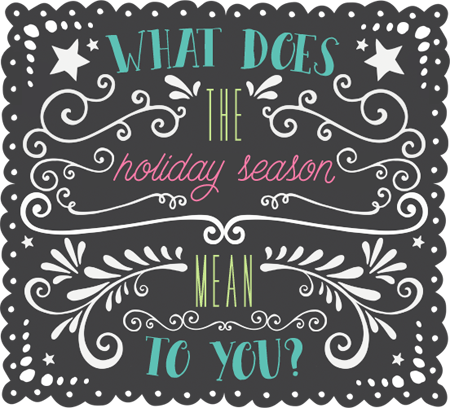 Spoiler Alert! Regarding A Certain Heavyset, Bearded Dude In Red Pajamas
I was five when I discovered Santa wasn't real. My sister didn't tell me. Neither did a friend or a snotty older cousin. My parents didn't tell me either.
My parents showed me. (Writers, see what I did there?)
As a kid, I loved sleep. I was not one of those begging for a glass of water or an extra story. I'd been known to leave my own birthday party because I was tired and my zzz's were more important than cake (A position I firmly disavow today).
Christmas Eve was no different. For years, we'd drive from the Jersey Shore to the Bronx to spend the night with my dad's big Italian family. Thirty-plus grandparents, aunts, uncles, cousins, second cousins, and more filled the basement of my great aunt and uncle's brownstone. A long table ran the length of the room, surrounded by folding chairs, and loaded with eggplant parmesan, pasta with red sauce, leg of lamb, cannolis, pizzelle and S cookies — so much food it's a wonder the table legs didn't snap under the weight.
The adults crammed themselves around the table, while the kids ran up and down the stairs, ducking in and out of the tiny rooms. The house must have had four stories, plus the basement, and I was fascinated by there being so many floors, growing up in a ranch house with a finished basement as I was. That fascination would end when my eyes got droopy. My parents would find me tucked under a mountain of coats on my great aunt's bed, sound asleep.
I'd be carried from house to car to my bed without so much as an eye flutter. You can imagine my parents' surprise then, when at the age of five, their sleepy child not only woke up on Christmas Eve but went exploring.
And what I found was the truth: there is no Santa Claus, Lori Anne.
I caught my parents red (and blue) handed. My mom painting a dollhouse that would become mine red and my father slopping (he was never a very neat painter) a coat of blue on the one that would become my older sister's.
My mom panicked, and the first words out of her mouth were, "Don't tell your sister!"
I stood there, clutching my Big Bird with the broken neck (maimed not out of malice but out of perpetual clutching), wondering what exactly I wasn't supposed to tell my sister, feeling like I was in trouble, but not knowing for what.
She dropped her tiny foam paintbrush and rushed to me. "Don't tell your sister there's no Santa!"
I don't actually remember what came next. I have a vivid memory of standing at the bottom of the basement stairs, my mother flustered in front of me. But, apparently, I was less crushed by the news that Santa wasn't real and more worried about what that meant for what I associated with Santa: Presents. Specifically, that dollhouse. I imagine myself drooling as I asked my mother if I'd still receive it the next day.
Yes, I was told, as she grabbed my hand and pulled me back up the stairs.
In later years, I'd learn my father was the one crushed at my discovery. He was heartbroken that his little girl learned the truth so early. He thought they'd ruined my childhood. (He didn't…I promise, Dad, you didn't.)
We'd also joke how my mother didn't seem to care that I had found out Santa wasn't real — all she could focus on was preserving the dude's lore for my sister.
And here's the thing: My mother could have told me anything. Being Santa's helper comes to mind. That these were a special "mommy and daddy gift" does too. Or how about a quick pantomime of shooing Mr. Claus into the laundry room? I was five. I'd have believed anything. I believed Santa was real one minute and then that he wasn't the next. I rolled with it and went back to sleep.
I needed the rest.
Because, Santa or no Santa, the next morning, that dollhouse was mine. And that was good enough for me.
Title Circle Of Jinn
Author Lori Goldstein
Pages 400 Pages
Target Audience & Genre Young Adult, Contemporary, Fantasy
To Be Published May 17th, 2016 by Feiwel and Friends
Find It On Goodreads ● Amazon.com ● Chapters
Being Jinn is Azra's new reality. As she grants wishes under the watchful eye of the Afrit council, she remains torn between her two worlds—human and Jinn. Soon, secrets spill. Zars are broken. Humans become pawns. And rumors of an uprising become real as the Afrit's reach extends beyond the underground world of Janna.

Straddling the line becomes impossible. Aware of her unique abilities, Azra must not just face but embrace her destiny. But when the role she must play and those she must protect expand to include a circle of Jinn greater than her own, Azra will be forced to risk everything. A risk that means there's everything to lose, and at the same time, everything to gain — for herself and her entire Jinn race.