Pass The Popcorn is a sporadic feature on Pop! Goes The Reader in which I discuss various aspects of some of my favourite films and/or television shows.
Well, here goes nothing! It's time for the introduction of a new feature on Pop! Goes The Reader!
While I've always known that books and reading would act as the primary focus of Pop! Goes The Reader as they're what I'm most enthusiastic about, I also knew from the outset that I eventually wanted to take the time to touch upon some of my other interests as well. As some of you might know, I've affectionally labeled myself a self-professed 'television addict', which is a good-natured way of saying that I spend more time watching television than a professional might deem healthy or sane. During an average television season I can ordinarily be found watching anywhere from twenty-two to twenty-five shows per week. 'Rabbit Ears' was created primarily as a means of creating a dialogue about some of the series I'm currently watching, or those I've loved in the past.
For the first edition of Rabbit Ears, I've decided to use Halloween as the inspiration for today's topic. While I was never the most enthusiastic proponent of the holiday when I was growing up (I enjoyed neither dressing up nor eating candy. I was a joy.), I've always been an ardent fan of the Horror genre. Whether I was devouring the novels of R.L. Stine as a child or bowing at the altar of Alfred Hitchcock and Wes Craven, I've always enjoyed the sensation of being scared. Now, as an adult, there's nothing I like to do more on Halloween night than sit down with a warm bowl of buttered popcorn, miniature candy – because when it's that small the calories don't count – and indulge in a horror movie marathon. So, without further ado…
Thirteen Must-Watch Additions To Your Halloween Vieiwng Marathon
As always, these choices are listed in no particular order.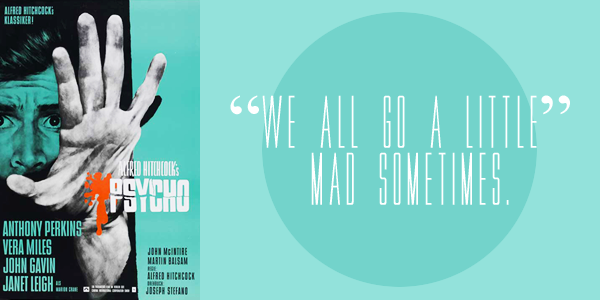 "Mother Knows Best"
Psycho
Date: 1960, Directed by: Alfred Hitchock, Starring: Anthony Perkins & Janet Leigh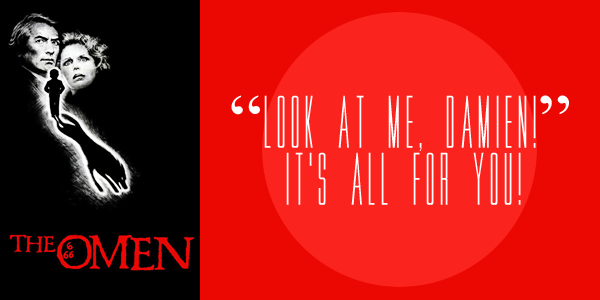 "The Devil You Know"
The Omen
Date: 1976, Directed by: Richard Donner, Starring: Gregory Peck

"Smells Like Teen Spirit"
Scream
Date: 1996, Directed by: Wes Craven, Starring: Neve Campbell, Courteney Cox & David Arquette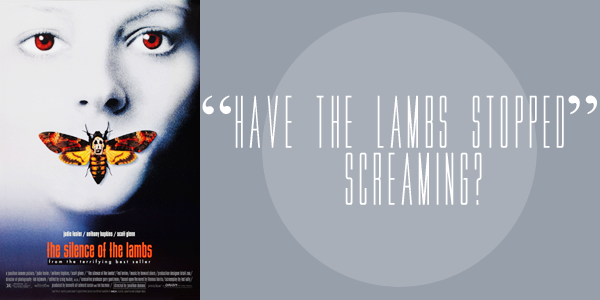 "Inside My Head"
Silence of the Lambs
Date: 1991, Directed by: Jonathan Demme, Starring: Jodie Foster & Anthony Hopkins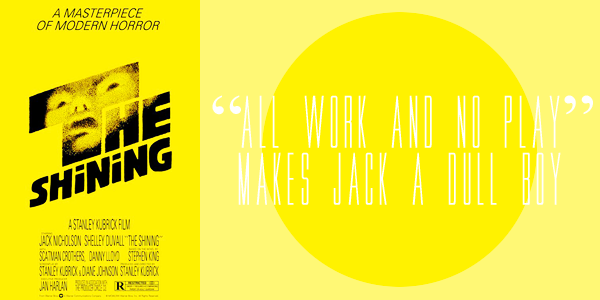 "Off Season"
The Shining
Date: 1980, Directed by: Stanley Kubrick, Starring: Jack Nicholson & Shelley Duvall

"When Animals Attack"
The Birds
Date: 1963, Directed by: Alfred Hitchcock, Starring: Tippi Hedren & Rod Taylor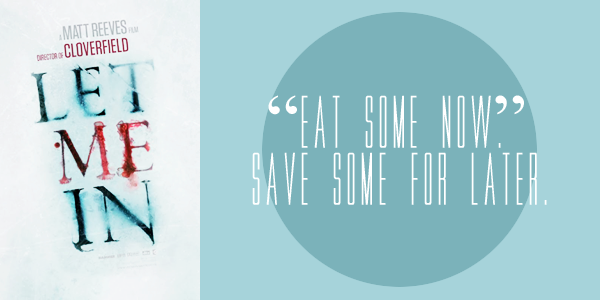 "And They Called It Puppy Love"
Let Me In
Date: 2010, Directed by: Matt Reeves, Starring: Chloë Grace Moretz & Kodi Smit-McPhee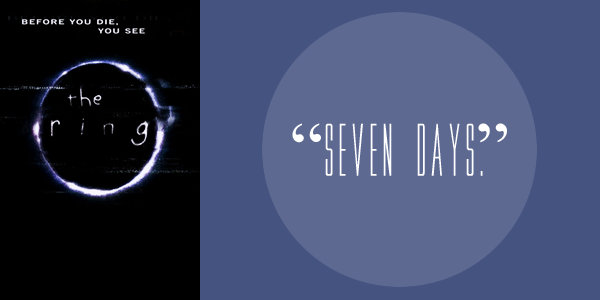 "Be Kind, Rewind"
The Ring
Date: 2002, Directed by: Gore Verbinski, Starring: Naomi Watts

"Cabin Fever"
Cabin in the Woods
Date: 2012, Directed by: Drew Goddard, Starring: Kristen Connolly & Fran Kranz

"Spiritual Awakening"
Ghostbusters
Date: 1984, Directed by: Ivan Reitman, Starring: Bill Murray, Dan Aykroyd & Harold Ramis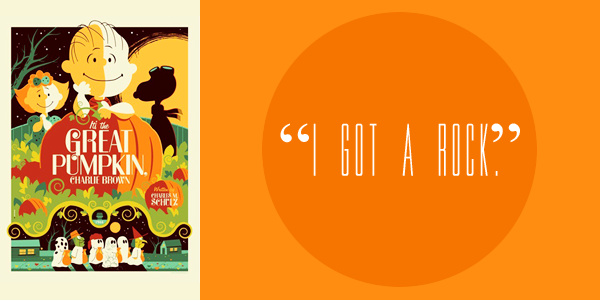 "Trick or Treat!"
It's The Great Pumpkin, Charlie Brown
Date: 1966, Directed by: Bill Melendez, Starring: Peter Robbins & Christopher Shea

Searching for a bigger commitment? Why not try these television series …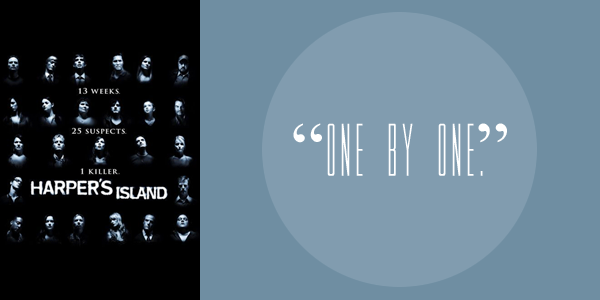 Harper's Island
Date: 2009, Starring: Elaine Cassidy, Katie Cassidy, Jim Beaver & Christopher Gorham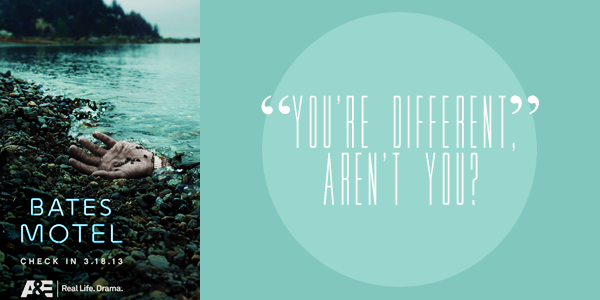 Bates Motel
Date: 2013, Starring: Vera Farmiga & Freddie Highmore