"Waiting on Wednesday" is a weekly meme hosted by Jill at Breaking The Spine!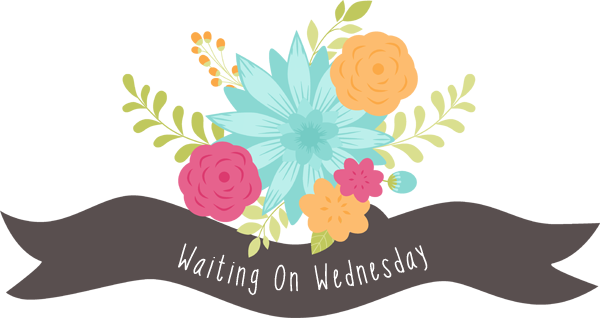 This week I'm waiting on…
Title The Last Time We Say Goodbye
Author Cynthia Hand
Pages 400 Pages
Genre Young Adult, Contemporary, Realistic Fiction, Romance
Publisher HarperTeen
To Be Published February 10th, 2015
Find It On Goodreads
There's death all around us.
We just don't pay attention.
Until we do.

The last time Lex was happy, it was before. When she had a family that was whole. A boyfriend she loved. Friends who didn't look at her like she might break down at any moment.

Now she's just the girl whose brother killed himself. And it feels like that's all she'll ever be.

As Lex starts to put her life back together, she tries to block out what happened the night Tyler died. But there's a secret she hasn't told anyone – a text Tyler sent, that could have changed everything.

Lex's brother is gone. But Lex is about to discover that a ghost doesn't have to be real to keep you from moving on.

From New York Times bestselling author Cynthia Hand, The Last Time We Say Goodbye is a gorgeous and heart-wrenching story of love, loss, and letting go.
Okay. Sit down. We need to talk about Harper Collins Canada for a second. Aside from employing some of the kindest (and coolest) people in the business, Harper Collins is responsible for publishing two of my favourite novels this year – I'm looking at you, No One Else Can Have You and Side Effects May Vary – and consistently offering creative new titles that push the boundaries and never fail to inspire and excite me. In August I was lucky enough to have been invited to HCC Frenzy, an event held at the Harper Collins' offices, during which bloggers were introduced to some of the following year's most promising titles. While there were a number of books I was thrilled to learn more about (many of which I'll be talking about on the blog in the upcoming weeks) one of the novels that stood out most was Cynthia Hand's The Last Time We Say Goodbye. And, if the quiet gasp that went up amongst the audience was any indication, I wasn't the only one immediately captivated by this book's beautiful cover and synopsis.
Speaking as a fan of Hand's prior series, Unearthly, I was delighted to hear that the author had another work forthcoming. Even better? It's a standalone realistic fiction, contemporary novel! While it couldn't sound more different from her previous, paranormal romance series, Hand has already proven herself to be a capable, compelling writer whose stories pack quite an emotional punch and I have no doubt that trend will continue in her upcoming work. With that in mind, I think I'll keep a box of tissues nearby when it comes time to read it. Just in case. Because goodness knows I like my stories with a side of emotional devastation. I am nothing if not a glutton for punishment.