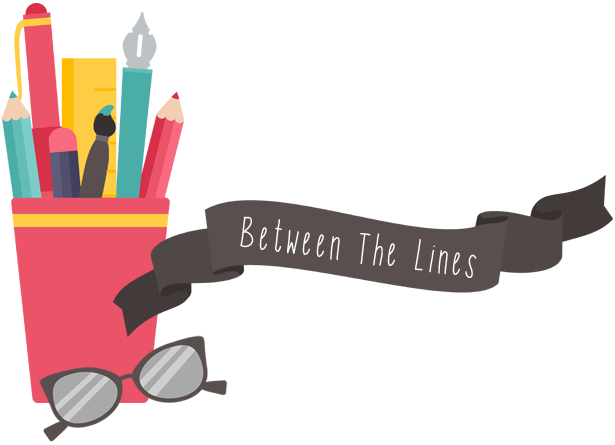 Between The Lines is a sporadic feature on Pop! Goes The Reader in which authors and other industry professionals provide further insight into the writing and publishing process, whether it be in the form of interviews, guest posts, etc. So, sit back, relax, and enjoy as we read between the lines.
Hi everyone! Today I am very excited to welcome my friend and author Helene Dunbar to Pop! Goes The Reader! Dunbar's sophomore release, What Remains, is available in stores now and is said to explore complex issues of love, loss, guilt, grief, and friendship. Today, the author has been kind enough to share with us a little insight into the musical inspiration behind her latest publication.
About Helene Dunbar

Helene Dunbar is the author of These Gentle Wounds (Flux, 2014) and What Remains (Flux, 2015). Over the years, she's worked as a drama critic, journalist, and marketing manager, and has written on topics as diverse as Irish music, court cases, theater, and Native American Indian tribes. She lives in Nashville with her husband and daughter, and exists on a steady diet of readers' tears.
Sometimes, when I'm writing, I get all excited about the fact that I might get to share my playlist with readers someday. That's probably totally backwards and makes me wonder if I'd trade writing for music, given the option (and, you know, if I had any musical talent). But really, sharing these are right up there with seeing my books on library and store shelves and in the hands of readers. The playlists become almost another beloved character to me.
What Remains was the first book I queried. It was the first book I signed with an agent on, and the second to publish (it sold to FLUX as a package with These Gentle Wounds).
I started writing it in 2010. FIVE YEARS ago. But while the playlist might be a little dated, it's also one I've never gotten tired of listening to. A Spotify playlist follows at the conclusion of the post, but since some of the cornerstone songs on this playlist aren't on Spotify, I've also included some videos.
"AT SIXTEEN"
If I had to choose one song that was at the core of this book, it would be "At Sixteen" from Kansas City Choir Boy written by Todd Almond and sung by Jonathon Groff. I'd already begun drafting the book when I heard this song, already knew that Spencer sounded like Jonathon (probably because I was addicted to the Spring Awakening soundtrack, much of which also appears on this playlist). But the song has everything in it: driving, fear of driving, friendship/love, passage of time, having to come to terms with life. It just sums everything up for me. At least as far as Cal and Spencer are concerned.

"ASTRONOMERS"
Lizzie is a harder nut to crack. She's far more abrasive than I am, far more cynical. But she's also artistic and self-reliant and doesn't hold back. "Astronomers" by We Are The City has always been Lizzie's song. It's biting and questioning, yet for everything that the song doubts, love is still a given.

"THOSE YOU'VE KNOWN"
"Those You've Known", from Spring Awakening, stuck just the right tone for me as I was writing this book. It's the last song in the play and about those people you've loved who have died, but whose impact on your life was so great that they still walk beside you.

"COLDHARBOUR ROAD" & "BOATS AND TRAINS"
If you don't know the English band Stornoway, you should. The two songs of theirs, "Coldharbour Road" and "Boats and Trains", are really mood music for me. The words don't so much tie into the book but these songs were ones I listened to A LOT during the one and only writing retreat I've ever been on. I'm not a fast writer but I wrote somewhere around 15,000 words that weekend, mostly to these two songs, and it was glorious.
Likewise, Scars On 45 was a band I was just discovering at the time and they've shown up in major ways on all of my playlists since. The band Ghostlight, from Cambridge England is, I think no longer together, but the original title of this book was Ghost Light (and the band sent me the MOST awesome buttons when they found out what I was working on). I was HUGE fan of theirs and was thrilled to find that their songs fit onto my playlist perfectly. It seemed like synchronicity.

"RISE ABOVE 1"
"Rise Above 1" is from the underrated soundtrack from the Broadway version of Spiderman. Reeve Carney + U2 + some AMAZING lyrics made this song perfect for this list.

"WELCOME HOME, SON" & "THE WORLD SPINS MADLY ON"
"Welcome Home, Son" by Radical Face just seemed to fit and "The World Spins Madly On" by The Weepies is a Cal song through-and-through.

I hope you enjoy these songs as much as I have.
Title What Remains
Author Helene Dunbar
Pages 288 Pages
Genre Young Adult, Contemporary, Realistic Fiction, Romance, LGBTQ
Publisher Flux
To Be Published May 8th, 2015
Find It On Goodreads
In less than a second…

…two of the things Cal Ryan cares most about – a promising baseball career and Lizzie, one of his best friends – are gone forever.

In the hours that follow…

…Cal's damaged heart is replaced. But his life will never be the same.

Everyone expects him to pick up the pieces and move on.

But Lizzie is gone, and all that remains for Cal is an overwhelming sense that her death was his fault. And a voice in his head that just…won't…stop.

Cal thought he and his friends could overcome any obstacle. But grief might be the one exception.

And that might take a lifetime to accept…