'Tis The Season: Authors Talk Holidays is a special seasonal feature on Pop! Goes The Reader in which some of my favourite authors help me to celebrate the spirit of the season and spread a little holiday cheer. So, pour yourself a cup of hot chocolate and snuggle in by the fireside as they answer the question: "What does the holiday season mean to you?" You can find a complete list of the participants and their scheduled guest post dates Here!
About Amy Finnegan

Amy Finnegan writes her own stories because she enjoys falling in love over and over again, and thinks everyone deserves a happy ending. She likes to travel the world — usually to locations where her favorite books take place — and owes her unquenchable thirst for reading to Jane Austen and J.K. Rowling. Her debut novel, Not In The Script, came about after hearing several years of behind-the-scenes stories from her industry veteran brother. She's also been lucky enough to visit dozens of film sets and sit in on major productions such as Parks and Recreation and Parenthood.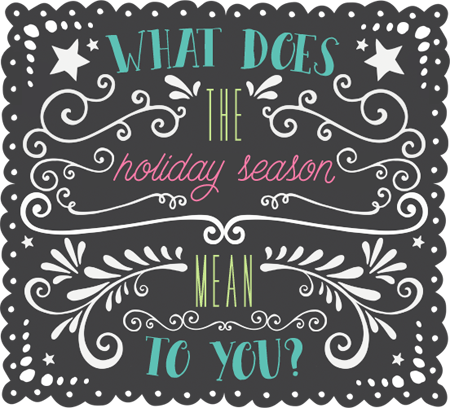 I'll be entirely honest: As an adult, I often find myself dreading the month of December. School projects and homework for my three kids are all due before the break, and then there are dance recitals, singing programs, and band concerts to attend. Family dinners and gift-giving on both sides of the family. Work parties…church celebrations.
And the most exhausting part of all: SHOPPING! I dread shopping almost as much as I fear stumbling upon a snake pit. I usually have no idea what to get my friends — besides books, but they rarely wait any longer than I do before they buy one they really want to read. And if my husband wants something, he just goes outs and gets it, no matter the time of year. And my kids…well, they're prone to changing their minds fifty times a day. "I want a scooter! No, a bicycle! Wait! Can I get a pony?!"
In other words, I can't do a lot of shopping for them until the very last minute, when it's absolute madness at the stores.
But don't get me wrong. As a parent, it is fun to give my children gifts that make them collapse upon the ground with gratitude, but…how long will that single moment last?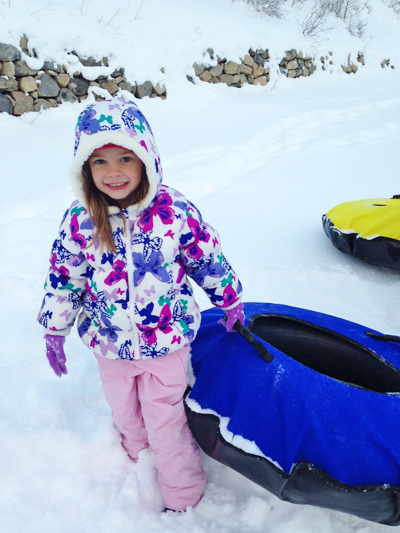 I remember a total of two presents I received as a child. One was a hand-stitched Cabbage Patch Kid, and the other was an amazing dollhouse, which were both made by my mother. They each took her weeks to create, and she had six children to surprise with such gifts. These are the presents I remember most because neither was about the gift itself, but about the message that came along with it.
Sadly, I can't sew or build dollhouses. At all. But in trying to build our family, my husband and I have carried on a few traditions that will hopefully make the holidays memorable for our daughters.
As a child in the 1950s, my father-in-law lived in a small town in Montana — hardly a mecca of entertainment — and he looked forward to one thing more than any other each year: a series of holiday stories that were printed in the local newspaper during December, written by Lucrece Hudgins Beale. He carefully clipped each story out of the paper and held onto them for decades, eventually reading them to his five children. Then when his grandchildren were born, he copied the stories for each family so we could share them with our own children. So tales such as Santa and the Dumdiddy, Santa and the Strong Boy, Santa and Secret Room, and Santa and the Elf Boy have enchanted three generations of our family. And just like his father, this is what my husband looks forward to most during the holiday season; he loves reading the stories to our daughters. It just isn't Christmas without them!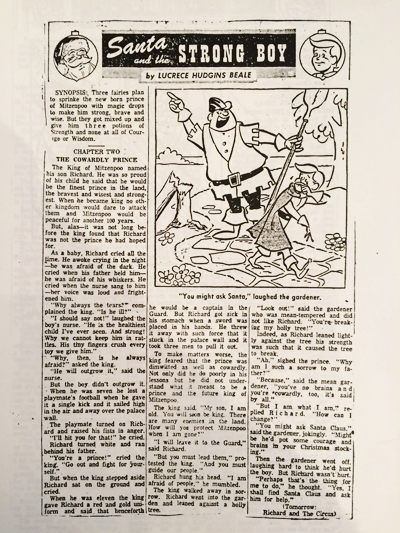 We also enjoy a small family dinner on Christmas Eve, usually with my in-laws, my husband's aunt, and just a few additional guests. It doesn't feel like any other dinner during the year. There's a quiet, more intimate feeling. Maybe it's the way the table is decorated, or the way the candles illuminate the space around us. Perhaps we're all enchanted by the glowing Christmas tree, heavy with fragile glass ornaments, and hiding glittering gifts under its branches. Whatever it is, for me, Christmas Eve is a night in which even the most skeptical of adults can find themselves believing in magic.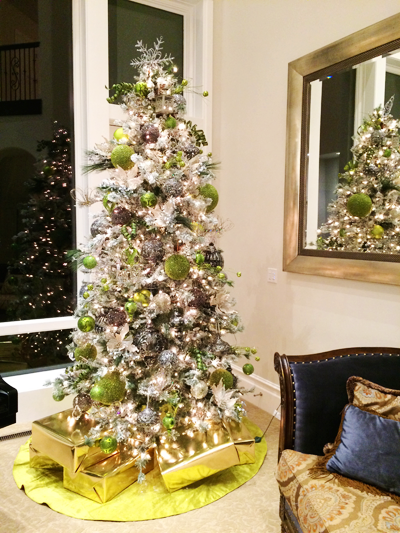 On that wonderful night each year, we also have another tradition that's been passed down through several generations. My kids all open one gift: their Christmas pajamas. Then we read the nativity story in Luke, chapter 2. And this is the one night each year that our kids don't complain about going to bed on time! That in itself is a Christmas miracle.
So what is it that makes the holidays special to me? Connecting and building relationships with my family. Yes, it's a very busy time of year, but it's sprinkled with unique moments when time slows down and I remember what it is that means more to me than anything else: my husband, my children, my parents and in-laws. My siblings. My aunts and uncles and cousins. I love having so many opportunities to hang out with them, to catch up as well as laugh about times gone by.
I could completely do without presents. I wouldn't miss them at all. But I could never give up my family.
Title Not In The Script
Author Amy Finnegan
Pages 392 pages
Genre Young Adult, Contemporary, Romance
Publisher Bloomsbury USA Childrens
To Be Published October 7th, 2014
Find It On Goodreads
Millions of people witnessed Emma Taylor's first kiss — a kiss that needed twelve takes and four camera angles to get right. After spending nearly all of her teen years performing on cue, Emma wonders if any part of her life is real anymore…particularly her relationships.

Jake Elliott's face is on magazine ads around the world, but his lucrative modeling deals were a poor substitute for what he had to leave behind. Now acting is offering Jake everything he wants: close proximity to home; an opportunity to finally start school; and plenty of time with the smart and irresistible Emma Taylor…if she would just give him a chance.

When Jake takes Emma behind the scenes of his real life, she begins to see how genuine he is, but on-set relationships always end badly. Don't they? Toss in Hollywood's most notorious heartthrob and a resident diva who may or may not be as evil as she seems, and the production of Coyote Hills heats up in unexpected — and romantic — ways.