'Tis The Season: Authors Talk Holidays is a special seasonal feature on Pop! Goes The Reader in which some of my favourite authors help me to celebrate the spirit of the season and spread a little holiday cheer. So, pour yourself a cup of hot chocolate and snuggle in by the fireside as they answer the question: "What does the holiday season mean to you?" You can find a complete list of the participants and their scheduled guest post dates Here!
About Jennifer Maschari

Jennifer Maschari is a former classroom teacher who writes about kids who do brave things. Her novel for middle grade readers, The Remarkable Journey Of Charlie Price, is available in early 2016. Other things she finds remarkable include fried pickles, exclamation points, and Youtube videos of animals holding hands. She lives with her husband and two stinky bulldogs in Ohio.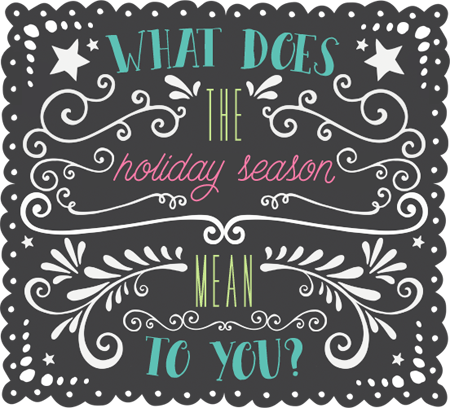 Our Christmas is full of traditions, old and new.
The annual Christmas cheeseball with all of its olive-y, cream cheese-y goodness. Driving through the lights display at Sharon Woods. A white elephant gift exchange (from which I've received a fine fake rooster). Eating cinnamon rolls in our pajamas and slippers on Christmas morning.
But Christmas has never quite felt like Christmas without one thing:

Mechanical Santa!
Every year when we were younger, my sister, brother and I would rush into our grandma's house to her fireplace where this little Santa lived. We'd unzip his miniature jacket, hit the switch and suddenly, tinny sounds of Silent Night and Santa Claus is Coming to Town would burst forth out of the speakers on the top of Santa's head, hidden by his fuzzy hat. Santa would shuffle his feet forward and ring his bell. We'd open presents and sneak M&Ms from a little dish on Grandma's coffee table, all under the watchful eye of mechanical Santa.
As things go, my grandma eventually moved someplace smaller, and Santa was packed away in storage in his worn cardboard box.
Then, a year ago, I got the opportunity to bring Santa to my own home. I took him out of his box, unzipped his little jacket, and replaced his battery. He stared at me, ready to play his music. I hit the switch like so many years ago.
Santa was silent.
My face fell. I tried again. Nothing.
My husband took Santa out to his workbench, adjusting this and fixing that. He brought Santa back in and set him on the floor. He flipped the switch. Santa shuffled his feet. He rang his bell. The music played.
I was brought back to those Christmases so many years ago. So many things have changed since then. It's nice to have one thing that hasn't.
Mechanical Santa runs on batteries, sure. But maybe, also, a little bit of Christmas magic.
Title The Remarkable Journey Of Charlie Price
Author Jennifer Maschari
Pages 304 Pages
Target Audience & Genre Middle Grade, Contemporary
To Be Published February 23rd, 2016 by Balzer + Bray
Find It On Goodreads ● Amazon.com ● Chapters
Ever since twelve-year-old Charlie Price's mom died, he feels like his world has been split into two parts. Before included stargazing and Mathletes and Saturday scavenger hunts with his family. After means a dad who's completely checked out, comically bad dinners, and grief group that's anything but helpful. It seems like losing Mom meant losing everything else he loved, too.

Just when Charlie thinks things can't get any worse, his sister, Imogen, starts acting erratically — missing school and making up lies about their mother. But everything changes when one day he follows her down a secret passageway in the middle of her bedroom and sees for himself.

Imogen has found a parallel world where Mom is alive!

There's hot cocoa and Scrabble and scavenger hunts again and everything is perfect…at first. But something doesn't feel right. Whenever Charlie returns to the real world, things are different, and not in a good way. And Imogen wants to spend more and more time on the other side. It's almost as if she wants to leave the real world for good. If Charlie doesn't uncover the truth, he could lose himself, the true memory of their mother, and Imogen…forever.