'Tis The Season: Authors Talk Holidays is a special seasonal feature on Pop! Goes The Reader in which some of my favourite authors help me to celebrate the spirit of the season and spread a little holiday cheer. So, pour yourself a cup of hot chocolate and snuggle in by the fireside as they answer the question: "What does the holiday season mean to you?" You can find a complete list of the participants and their scheduled guest post dates Here!
About K. E. Ormsbee

K. E. Ormsbee currently lives in Lexington, KY. She lived in lots of equally fascinating cities before then, from Austin to Birmingham to London to Seville. She grew up with a spaceship in her basement and went on many pretend (?) expeditions to the moon. In days gone by, she taught English as a Foreign Language, interned with a film society, and did a lot of irresponsible road tripping. Nowadays, she teaches piano and writes stories. The Water and the Wild is her first novel.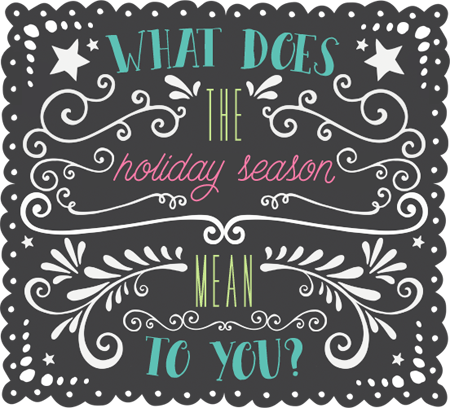 Part I
Cousins: An Introduction
In this wide world of newfangled gadgets and cutting-edge gizmos, there is still no invention greater than that of The Cousin.
Cousins are fab for many reasons, but here I've bulleted the three most notable ones:
• You get all the perks of a sibling (Nerf gun wars! Inside jokes! Makeovers!), but none of the downsides, because the moment you start to get on each other's nerves, you are outta there.
• You're related just enough that you can ridicule each other for certain traits ("You snore just like Uncle Ron") and find solidarity in others ("Heaven help us, we do have the same aquiline nose").
• With your forces combined, you can turn the degradation of the Kiddie Table into one badass food fest. The adults only WISH they could be joking about bodily functions and playing Bop-It with a mouth full of green bean casserole.
Since none of my cousins lived in town, one of our few golden opportunities to see each other was the holiday season. We were rather enthusiastic about these holiday visits, as evidenced in this piece of photo documentation:
I have seven cousins total, all fairly close in age. Here they are, immortalized by my stunning artistic skill:
Those aren't their real names. Just so we're clear.
Okay. You know the players. Now for the action.
Part II
Papa Murphy's Law
According to Murphy's Law, anything that can go wrong will go wrong. There is a lesser known, though just as valid law that comes into play when the holiday season rolls around. It is known as Papa Murphy's Law. I'm not talking about the take 'n' bake pizza chain. This Papa Murphy was a sage elf who once observed that, during a season when shoppers are barreling home through snow and grandmothers are baking 53 dishes at once and children are running around with newly opened plastic weapons, something catastrophic is bound to happen.
Over the years, there have been several holiday catastrophes in the extended family. The following is a true and faithful account of a particular mishaps that beset the Ormsbees.
Holidays with the Ormsbees took place at our grandparents' house in Georgia. It was not a large house, but it was full of love and laughter and my grandfather's woodworking and a morbidly obese cat named Conway who had no sense of personal space. I mean, seriously, something was clicked off in this cat's brain. Once, he jumped on the bed and landed square on my sister's face. But that is a story for another day.
Since the rest of the Ormsbees lived a good seven hours away, our Thanksgiving celebration also served as our Christmas celebration. This was very thrilling to us kids, who got to open presents a whole MONTH before proper Christmas. And of course, it's way more fun to open gifts when you've got your cousins there to play with you.
Usually.
There are exceptions. Like the year I was trapped into playing Pretty, Pretty Princess with Phoebe for ten consecutive rounds. Or the year Chandler nearly shot his eye out with a homemade potato gun, à la Ralphie. Or the time Monica and I got in trouble for opening a special edition collector Barbie. (I still don't understand the point of those.)
But usually Thanksgiving was a time of great joy and celebration for the Ormsbees. And on this particular Thanksgiving, in the year 2005, the cousins were having a grand old time. Little did we know that Papa Murphy's Law was about to strike.
It is a truth universally acknowledged that when fifteen people come to stay in a forty-year-old house with only two toilets, something bad will go down. Looking back, I'm amazed we didn't experience a plumbing debacle earlier.
Here's the deal. Someone clogged up the downstairs toilet. It was no easily-solved clog, either. Plungers were useless here. This was a matter of pipes, wrenches, gloves, and buckets. All three uncles took it upon themselves to solve the problem.
The identity of the culprit was unknown, but this much was certain: no adult had clogged up that toilet. We cousins knew it was one of us, though no one was fessing up. We just crowded on the basement stairs, listening to the havoc from the bathroom. There were murmured hypotheses, impatient instructions, grunts of frustration.
And then.
Then there was an explosion. A blood-curdling scream. The sound of struggle and of sloshing. Uncle Ron appeared before us, staggering toward the stairs like a blinded maniac. He was sopped in water. He was sopped in brown water. We stared, mouths agape. Chandler started snickering. Joey was very helpful and informed Uncle Ron that he was covered in poo water.
Uncle Ron made a bunch of spluttering noises. Then he pointed a finger at the lot of us.
"WHO IS RESPONSIBLE FOR THIS?" he bellowed. He looked a lot like an angry bear that had just returned from a very bad salmon fishing trip. "WHO DID IT?"
No one spoke. If any of us knew the identity of the guilty one, we certainly didn't tattle. That would go against the Sacred Oath of Cousinhood. And to this day, no one has said a word.
Part III
Cousins: A Conclusion
Here is what I know about the holidays, for sure and certain:
Things will go wrong. Toilets will explode and cats will attack and potato guns will malfunction. But if you're lucky, you'll share those catastrophic moments with the people you love. Those otherwise unfortunate occurrences will turn into something you and your family can belly laugh about years later. Those mishaps make for the most vivid memories. Those memories and the family they involve — that's what the holiday season means to me. It's a sappy thing to say, but it's true. And I've got twenty-five years of cousinhood to back it up.
Title The Water and the Wild
Author K.E. Ormsbee
Pages 448 Pages
Genre Middle Grade, Fantasy
Publisher Chronicle Books
To Be Published April 14, 2015
Find It On Goodreads
For as long as Lottie Fiske can remember, the only people who seem to care about her have been her best friend, Eliot, and the mysterious letter-writer who sends her birthday gifts. But now strange things and people are arriving on the island Lottie calls home, and Eliot's getting sicker, with a disease the doctors have given up trying to cure. Lottie is helpless, useless, powerless.

And then a door opens in the apple tree.

Follow Lottie down through the apple roots to another world — a world of magic both treacherous and beautiful — in pursuit of the impossible: a cure for the incurable, a use for the useless, and protection against the pain of loss.