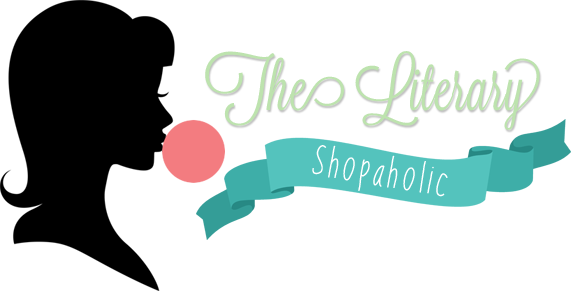 'The Literary Shopaholic' is a sporadic feature on Pop! Goes The Reader in which I highlight some of my favourite literary-themed items. From bookmarks to bookends, purses to posters and everything in between, I've selected a few things that will be at the very top of my shopping list this season!
Open up your wallets and fire up your credit cards because The Literary Shopaholic is back! It's been close to four months since I last posted this feature, primarily because of how labour intensive it can be to find the right items and put it all together. That said, I never fail to have fun working on it and I couldn't be more pleased with what I've discovered this week, chief among them the adorable work of our very own multi-talented book blogger, Gillian from Writer Of Wrongs, who is now selling her wonderful artwork in her own Society 6 shop, The Art Of Young Adult! You can wear your love of books on your laptop and your sleeve this week, with an Alice In Wonderland-themed laptop decal from Vinyl Revolution and an utterly charming how-to-read temporary tattoo from Tattify, respectively. As any book lover will tell you, you can never go wrong with a fashionable and reliable tote with which to carry around all those books you just can't leave at home, and what's better than Chapters' new 'I Like Big Books' bag? All in all, I couldn't be more excited about today's selection and can only hope you won't hate me too much for the damage I might have inflicted to your wallet in the process.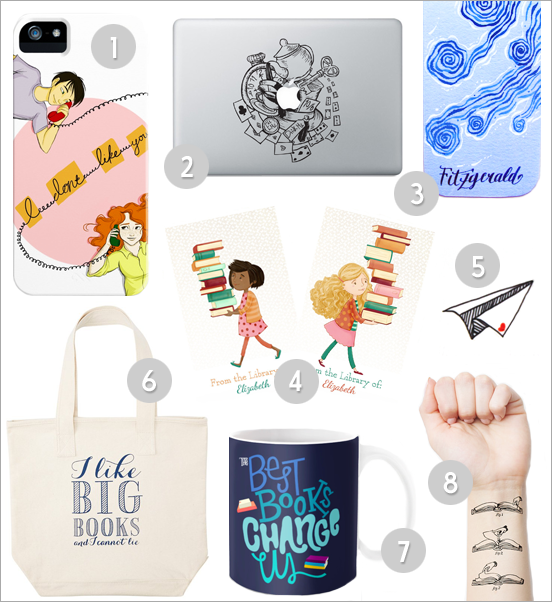 1) "I Don't Like You" Eleanor & Park iPhone Case by The Art Of Young Adult ($35.00)
2) Alice In Wonderland Laptop Decal by Vinyl Revolution ($15.32)
3) The Great Gatsby Hand-Calligraphed Bookmark by Pemberley Pond ($12.23)
4) Personalized Bookplates by The Fox and the Teacup ($12.00)
5) Paper Plane Stud Earrings by The Vulpeculiar ($15.32)
6) I Like Big Books Tote Bag by Chapters Indigo ($19.50)
7) The Best Books Changes Us Mug by Yellow Crown Illustrations ($15.00)
8) How To Read Temporary Tattoo by Tattify ($5.00)
So, what do you think? Are any of these items now on your 'must have' list? Let me know in the comments – I would love to hear from you!