"Top Ten Tuesday" is a weekly meme hosted by The Broke and the Bookish!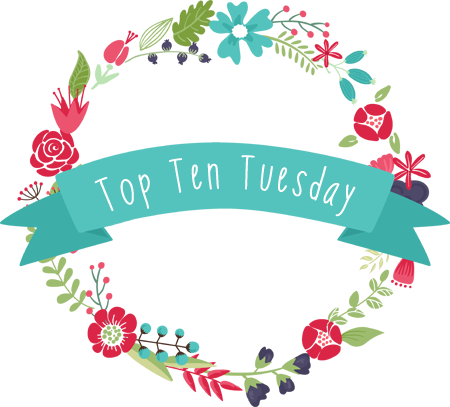 This week's Top Ten Tuesday topic is the Top Ten Authors Whose Debuts Have Me Dying For Their Sophomore Novel.
There's a special sort of magic in discovering a new favourite author or novel. In finding a story that speaks to a deeper place within yourself, and that will remain with you long after you turn the final page. And, over the course of the last two years, I've been fortunate enough to discover at least ten such stories. Each of the novels listed below were powerful, compelling, and absolutely unforgettable, offering a diverse range of perspectives and demonstrating a wealth of talent that far surpasses what I would ordinarily expect from a debut author or publication. I love these books. I love these authors. And I can't wait to see what Becky, Anna-Marie, Stacey, Aisha, Ashley, Marisa, Sharon, Emily, Mary and David have in store for readers next. Whatever it is, I can promise that I'll be first in line at the bookstore come publication day. You folks had me at 'Hello'.
As always, these choices are listed in no particular order.
1) Simon vs. The Homo Sapiens Agenda by Becky Albertalli
2) The Weight Of Feathers by Anna-Marie McLemore (Read my review Here!)
3) Under A Painted Sky by Stacey Lee (Read my review Here!)
4) Written In The Stars by Aisha Saeed (Read my review Here!)
5) Suffer Love by Ashley Herring Blake
6) Underwater by Marisa Reichardt
7) A Mad, Wicked Folly by Sharon Biggs Waller (Read my review Here!)
8) Like It Never Happened by Emily Adrian (Read my review Here!)
9) Dead To Me by Mary McCoy (Read my review Here!)
10) Mosquitoland by David Arnold (Read my review Here!)
Which debuts have you discovered and fallen in love with recently? Is there an author whose sophomore release you must have right now? Let me know in the comments – I would love to hear from you!